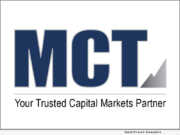 SAN DIEGO, Calif. /California Newswire/ -- Mortgage Capital Trading, Inc. (MCT®), a leading mortgage hedge advisory and secondary marketing software firm, announced the release of BAMCO, a new marketplace for co-issue loan sales. Co-issue loan sales, also known as flow-based mortgage servicing rights (MSR) sales, are a three-way transaction involving the sale of loans to one of the agencies with a simultaneous sale of the MSRs to a separate third party.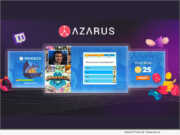 SAN FRANCISCO, Calif. /California Newswire/ -- Azarus has expanded its reach as the pioneer of livestreaming interactivity with a new Overlay Games platform allowing streamers to play along with their fans live and earn rewards. Founded in 2018, Azarus is rolling out an upgrade to its Overlay Games platform to enable streamers and brands to activate massive live audiences through Overlay Games on any streaming platform.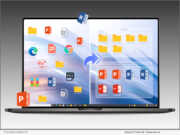 SAN FRANCISCO, Calif. /California Newswire/ -- iTop today announced the latest release of its lightweight freeware iTop Easy Desktop with a major update. It adds a handy new private box to protect users' sensitive data, and the new version further improves the desktop customization feature greatly. As an easy-to-use desktop organizer, iTop Easy Desktop automatically collects files, folders, and icons on the desktop to avoid clutter more efficiently.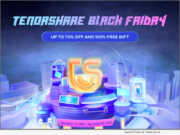 NEW YORK, N.Y., Nov. 17, 2022 (SEND2PRESS NEWSWIRE) -- Tenorshare, a leading software brand, has announced that its remarkable Black Friday Big Deals are live now. Tenorshare Black Friday Big Sales will initiate from Nov. 17, 2022, to Dec. 9, 2022. During this unprecedented promotion, users have the opportunity to get great deals and discount offers including 100% Win Gift, Buy One Get One Free, and Up To 70% OFF.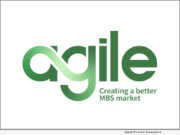 PHILADELPHIA, Pa., Nov. 17, 2022 (SEND2PRESS NEWSWIRE) -- Agile, a groundbreaking fintech bringing mortgage lenders and broker-dealers onto a single electronic platform, today announced that SouthState|DuncanWilliams Securities Corp., a FINRA-regulated wholly owned subsidiary of SouthState Bank, N.A, has joined Agile's broker-dealer network. SouthState|DuncanWilliams Securities Corp. has been conducting TBA trades with better efficiency to execute at competitive pricing via Agile as of August 2022.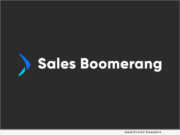 OWINGS MILLS, Md., and IRVINE, Calif., Nov. 17, 2022 (SEND2PRESS NEWSWIRE) -- Sales Boomerang, the mortgage industry's top-rated automated borrower intelligence and retention system, and Mortgage Coach, a platform empowering mortgage lenders to educate borrowers with interactive home loan presentations, today announced that Sales Boomerang ranked No. 162 on the 2022 Deloitte Technology Fast 500™, a ranking of the 500 fastest-growing technology, media, telecommunications, life sciences, fintech, and energy tech companies in North America, now in its 28th year.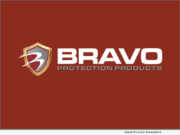 MINNEAPOLIS, Minn., Nov. 17, 2022 (SEND2PRESS NEWSWIRE) -- Successfully serving customers from the Wayzata suburb for over 2 decades as the go-to center for Paint Protection Film Installation and Window Tinting (automobile, residential, commercial) in the St Paul-Minneapolis area, Bravo Protection Products is looking forward to serving customers from its new service center in Plymouth, Minnesota.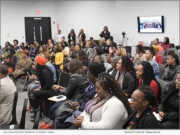 ATLANTA, Ga., Nov. 17, 2022 (SEND2PRESS NEWSWIRE) -- Millionaire Mastermind Academy (MMA) has launched its Giving Tuesday Campaign to raise $150,000 through November 30, 2022, to support programming that uplifts minority women entrepreneurs through access to professional development, networking opportunities, and access to financial resources, Thinkzilla Consulting Group announced today.