IRVINE, Calif. /California Newswire/ -- Mortgage Coach, a borrower conversion platform empowering mortgage lenders to educate borrowers with interactive presentations that model home loan performance over time, announced today that Mortgage Markets CUSO, LLC has implemented Mortgage Coach to grow mortgage lending engagement at the credit unions it serves.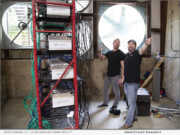 FORT WORTH, Texas, June 8, 2022 (SEND2PRESS NEWSWIRE) -- Geosyn Mining today announced the opening of a second mining space here in North Texas. The 26,000 Sq Foot facility, located near Springtown, TX, will house up to 12,000 miners by the end of Q3 and will be capable of producing roughly to 100 Bitcoin/month. This facility is slated for further expansion to 100MW by summer 2023.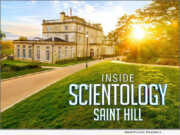 EAST GRINSTEAD, U.K., June 8, 2022 (SEND2PRESS NEWSWIRE) -- Summer is a magnificent time to visit Saint Hill, L. Ron Hubbard's home in the UK. Share the beauty and history of the quaint Sussex town of East Grinstead through an episode of "Inside Scientology" on the Scientology Network.