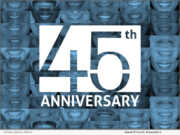 DELRAY BEACH, Fla., June 7, 2022 (SEND2PRESS NEWSWIRE) -- The Spodak Dental Group team is honored and proud to have been a staple in the Delray Beach community since 1976. As their way of saying thanks and giving back, they spent their entire 45th Anniversary Year providing complimentary dental services to community members who otherwise wouldn't be able to fit needed care into their lifestyle.
MILAN, Italy, June 7, 2022 (SEND2PRESS NEWSWIRE) -- Renowned European entrepreneur, model, and fashion icon, Ida Gasparova has proudly announced the launch of her new Capsule Collection under her fashion brand Incantevole Milano. In 2021, Ida ventured into entrepreneurship with her fashion line Incantevelo Milano, which is designed exclusively for young and fearless women.
DENVER, Colo., June 7, 2022 (SEND2PRESS NEWSWIRE) -- ACES Quality Management® (ACES), the leading provider of enterprise quality management and control software for the financial services industry, announced the launch of its Certified ACES Administrator (CAA) program during its inaugural ACES ENGAGE event, held May 23-25, 2022 at the Broadmoor Hotel in Colorado Springs.
ATLANTA, Ga., June 7, 2022 (SEND2PRESS NEWSWIRE) -- Down Payment Resource (DPR), the nationwide database for U.S. homebuyer assistance programs, today announced findings from an analysis showing that a substantial share of mortgage loan applications are both declined for reasons that can be addressed with homebuyer assistance and eligible for homebuyer assistance programs.
TOLEDO, Ohio, June 7, 2022 (SEND2PRESS NEWSWIRE) -- Ground Penetrating Radar Systems, LLC (GPRS) has acquired TruePoint Laser Scanning, LLC. TruePoint Laser Scanning is a leading provider of 3D laser scanning services to the architecture, engineering, and construction industry.
MELBOURNE, Australia, June 7, 2022 (SEND2PRESS NEWSWIRE) -- Australian Pop Singer Songwriter, T8iana, who was recently featured in Rolling Stone Magazine's Global Artist Spotlight, has often talked about her dark past which involved assault and bullying by strong male figures, as she was growing up as a trans kid. She has released her latest single 'The Sign' on 13th May.
WASHINGTON, D.C., June 7, 2022 (SEND2PRESS NEWSWIRE) -- Housing Finance Strategies Founder & CEO Faith Schwartz today announced she has recruited mortgage consulting and product manager Stuart Quinn to join her firm as Managing Director.