ATHENS, Ga., June 1, 2022 (SEND2PRESS NEWSWIRE) -- FormFree® today announced that its AccountChek® digital asset verification service supports a new enhancement to Freddie Mac's Loan Product Advisor® (LPASM) asset and income modeler (AIM) solution that makes assessment of borrower employment easier, faster, less expensive and more fraud-resistant.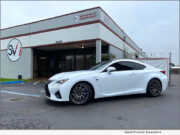 HAYWARD, Calif. /California Newswire/ -- Used car shoppers have quickly discovered that Silicon Valley Enthusiast (SVE) is the best dealership in the East Bay to go to for premium vehicles at highly competitive prices. As their company name suggests, the team at SVE are long-time car aficionados that are fully committed to helping customers find the right cars, trucks, and SUVs.
LOS ANGELES, Calif. /California Newswire/ -- GIDEON, the world-leading infectious diseases database, released their robust Monkeypox ebook at no cost. This step aligns with GIDEON's mission to advance the fight against infectious diseases. The "Monkeypox: Global Status" ebook is authored by leading infectious disease specialists and clinicians, including Stephen Berger, MD, the co-founder of GIDEON.
ST. LOUIS PARK, Minn., June 1, 2022 (SEND2PRESS NEWSWIRE) -- Today, the NGPA is proud to announce the opening of its most comprehensive scholarship offering in the organization's history. NGPA is excited to announce that this year the organization is providing over $300,000 in scholarship dollars, which is doubled from 2021. This is possible due to the generosity of NGPA's members and sponsors.
WASHINGTON, D.C., June 1, 2022 (SEND2PRESS NEWSWIRE) -- Sales Boomerang, the mortgage industry's top-rated automated borrower intelligence and retention system, today announced that it has tapped Cheryl Messner to manage its customer experience departments. In her new role, Messner will define strategies to enhance Sales Boomerang's customer experience, engagement, success and operations as well as help the company build upon its growth from a fintech startup to the industry's leading borrower intelligence solution.
MELBOURNE, Australia, June 1, 2022 (SEND2PRESS NEWSWIRE) -- "What Do You Even Do With A Baby? A Parent's First Year" (ISBN: 978-0228869689) is a book aiming to demystify parenting so people can make well-informed decisions about becoming one. Authors Sarah and James Dunham struggled with the lack of a clear picture of what life would be like on the other side of the umbilical cord. "It doesn't get talked about openly."
RED BANK, N.J., June 1, 2022 (SEND2PRESS NEWSWIRE) -- Assurant, Inc. (NYSE: AIZ), a leading global business services company that supports, protects and connects major consumer purchases, embarked on the third annual "Turning Miles Into Meals" challenge this April to benefit core charitable partner, Move For Hunger.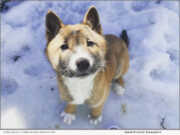 EUGENE, Ore., June 1, 2022 (SEND2PRESS NEWSWIRE) -- Singing Dog Vanilla has partnered with Wizard of Paws Wildlife Education & Conservation Inc. in Indianapolis, Indiana. The Vanilla company, known for its silly name, will sponsor a New Guinea Singing Dog named Kora Nakako. They will help support the animal's well-being and educate their fans about the breed.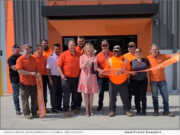 COLUMBUS, Ohio, June 1, 2022 (SEND2PRESS NEWSWIRE) -- Vandalia Rental, a construction equipment rental company, held a Grand Opening event on May 19, 2022, at their new location at 2265 North Wilson Road in Columbus, Ohio. The event included a ribbon-cutting ceremony, a team meet-and-greet, food, beverages, equipment demonstrations, and gift basket raffles.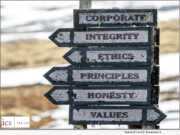 SAVAGE, Minn., June 1, 2022 (SEND2PRESS NEWSWIRE) -- Choosing a tax consulting firm as a trusted advisor is an exceptionally important decision for both businesses needing such services as well as accounting firms who refer them to their clients, says ICS Tax, LLC.