LOS ANGELES, Calif. /California Newswire/ -- Cal State LA has been selected to participate in the new statewide #CaliforniansForAll College Corps program that aims to engage undergraduate students in solving problems in their communities throughout California. Cal State LA will lead a regional consortium of local colleges and universities that will pair students with community-based organizations to address urgent community needs in the eastern region of Los Angeles County.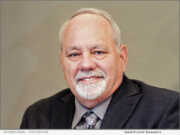 SAN DIEGO, Calif. /California Newswire/ -- ReverseVision®, the leading national provider of Home Equity Conversion Mortgage (HECM) and private reverse mortgage sales and origination technology, announced that it added long-time mortgage professional Steve Butler to the company's sales team, who brings more than 35 years of experience to the company. ReverseVision has been adding resources in key functional areas as part of its strategic expansion plan.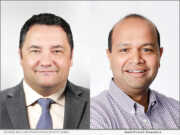 SAN FRANCISCO, Calif. /California Newswire/ -- Nomis Solutions (Nomis), a global, industry-leading pricing and profitability management solutions provider, recently announced the appointment of George Neal as chief product officer. In this role, Neal will oversee strategy and development for new and existing products across all Nomis industry verticals.
WHEELING, W.Va., Jan. 20, 2022 (SEND2PRESS NEWSWIRE) -- Tuesday the 18th in a YouTube post about the Candidate visiting Pool's Castle. Tim Pool runs a popular podcast, more popular than CNN. He has the power to help promote an unknown Congressional candidate like the one running in his District, Craig Roberts.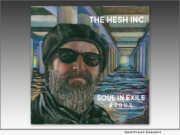 ENGLEWOOD, N.J., Jan. 20, 2022 (SEND2PRESS NEWSWIRE) -- Independent record label tHinc. Records is excited to announce the release of the latest album from The Hesh Inc., "Soul In Exile Redux," available online everywhere on Jan. 28, 2022. The Hesh Inc. is a NJ/NY-based act led by singer-songwriter Heshy Rosenwasser (best known by his online moniker Hesh Meister), performing songs about exile, redemption, beach towns in the off season, and finding one's place in the world.
BOCA RATON, Fla., Jan. 20, 2022 (SEND2PRESS NEWSWIRE) -- Last month, Rosenberg Diamonds & Co of Boca Raton, Florida, whose primary focus is high-end diamond and jewels, announced record-breaking sales for the second year in a row - despite the ongoing pandemic. And they aren't the only ones. One study showed that from January through May 2021, overall U.S. jewelry sales surged a very impressive 41% from the same period, two years earlier.
ROCKVILLE, Md., Jan. 20, 2022 (SEND2PRESS NEWSWIRE) -- The National Postdoctoral Association (NPA), in partnership with Gallagher, today announced during National Mentoring Month the finalists for the 2022 NPA Gallagher Mentor Award. The award recognizes a faculty member or advisor who engages in exceptional mentoring of postdoctoral scholars.