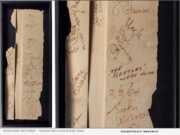 LOS ANGELES, Calif. /California Newswire/ -- Music collectors take note. Fifty-seven years ago, on February 9, 1964, The Beatles made history with their first live American television appearance on "The Ed Sullivan Show." It had one of the largest viewing audiences ever, changed the course of music and influenced generations to follow. Today, Rockaway Records is proud to present a rare, one-of-a-kind artifact from that historic debut - a fully-signed piece of that stage's backdrop.
LOS ANGELES, Calif. /California Newswire/ -- Ellen Alexander, Russian-born fashion model, entrepreneur and singer, is releasing a new song "Good Girl Go." What is special about Ellen is her training in the arts field. Ellen started her artistic education when she was five years old.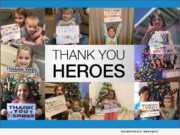 REDONDO BEACH, Calif. /California Newswire/ -- While everyone continues to deal with the effects of the COVID-19 pandemic, healthcare workers continue to bear the brunt of it, local businesses are struggling, and people are unsure of how to help. As founder of the popular South Bay Mommies & Daddies, a Los Angeles area community platform for parents and family-friendly local businesses, Laura Stotland was inspired to launch Project South Bay Heroes to help direct well wishes into action in the South Bay community.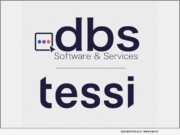 LAKEWOOD RANCH, Fla., and GRENOBLE, France, Feb. 11, 2021 (SEND2PRESS NEWSWIRE) -- DBS Software & Services, a trusted provider of Document Management and Business Process Automation Solutions, and TESSI GED, an international provider of Business Process Services and Digital Content Management Solutions, today announced the renewal of their partnership agreement to support the growing DOCUBASE customer base in North America.
BOULDER, Colo., Feb. 11, 2021 (SEND2PRESS NEWSWIRE) -- Pangje Foundation, a leader in innovative endangered species conservation and community support and education initiatives, announced today their newest Board Member: James Turner. James brings over 30 years of experience from the technology industry.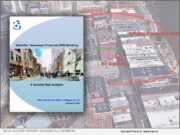 FAIRFAX, Va., Feb. 11, 2021 (SEND2PRESS NEWSWIRE) -- Blue Glacier Security & Intelligence LLC announced it has published a thought-provoking report on the bombing in Nashville, Tennessee that occurred on December 25, 2020. The security risk analysis includes a discussion on the perpetrator (Anthony Warner), the bomb's effects and impacts on the AT&T network hub and beyond, physical vulnerabilities of critical infrastructure, threat outlook and a red team alternate scenario.
AMARILLO, Texas, Feb. 11, 2021 (SEND2PRESS NEWSWIRE) -- Amarillo is leading the way in getting the COVID-19 vaccine to the public. According to online data from covidactnow.org, the Amarillo metro area is among the top metro areas in the nation in COVID-19 vaccinations.
ATLANTA, Ga., Feb. 11, 2021 (SEND2PRESS NEWSWIRE) -- Top of Mind Networks (Top of Mind), a leader in customer relationship management (CRM) and marketing automation software for the mortgage lending industry, announced its integration with digital lending platform Blend.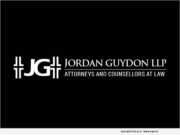 WASHINGTON, D.C., Feb. 11, 2021 (SEND2PRESS NEWSWIRE) -- The Washington D.C., metropolitan-based law firm of Jordan Guydon, LLP, announced today a plan to reduce sexual assault and harassment in the military. "Our plan recommends that Secretary of Defense Austin update 75-year-old architecture," said managing partner Attorney Daryle A. Jordan, a former Army lawyer and veteran of the Gulf War.
DANBURY, Conn., Feb. 11, 2021 (SEND2PRESS NEWSWIRE) -- Promontory MortgagePath LLC, a leading provider of comprehensive digital mortgage and tech-driven fulfillment solutions, announced today it has hired Savita Ilango as chief financial officer. A financial industry veteran, Ilango brings unique perspectives for helping Promontory MortgagePath continue both on its growth trajectory and toward achieving its mission of changing the way lenders approach their mortgage business.