PALO ALTO, Calif. /California Newswire/ -- Pureloan.com is the first website to offer professional loan officer-level mortgage search functionality for both home loans and home refinancing to all interested shoppers. Other websites simply allow searches using basic fields like location, LTV, and credit score, but Pureloan performs searches on the exact fields being used by loan underwriters.
COLUMBIA, S.C., Nov. 10, 2020 (SEND2PRESS NEWSWIRE) -- The ValidIDe Project announces today the launch of its Indiegogo Fundraiser Campaign providing Perks to contributors in support of developing the ValidIDe digital identity blockchain network.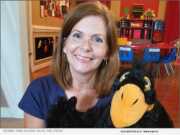 FREDERICKSBURG, Va., Nov. 10, 2020 (SEND2PRESS NEWSWIRE) -- The best teachers truly care about their students' lives both inside and outside the classroom, and Denise Shields of Creative Kids Preschool -- and now also Creative Kids Virtual Preschool -- is proving that by her actions during the COVID-19 pandemic, according to a press release from the school.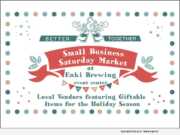 VICTORIA, Minn., Nov. 10, 2020 (SEND2PRESS NEWSWIRE) -- ENKI Brewing is proud to partner with several local small businesses and the City of Victoria to hold a special shopping event on Small Business Saturday, Nov. 28. The new "Better Together Small Business Saturday Market" makes it easy for neighbors and visitors to Victoria to find unique holiday gifts for friends and family.
OAK RIDGE, Tenn., Nov. 10, 2020 (SEND2PRESS NEWSWIRE) -- "The Big Book of 'Why' for Parents" (ISBN: 978-1510758162) authored by Clifford Dale James, III, MD, a board-certified Tennessee pediatrician, and published by Skyhorse Publishing, is an ideal resource for any new parent. It's filled with 75 tips and tricks to help new parents feel confident that they're doing the right thing.
PORTLAND, Ore., Nov. 10, 2020 (SEND2PRESS NEWSWIRE) -- JADCOM Media LLC announced today that Lori La Bey of Alzheimers Speaks and Dave Wiederrich of Memory Cafe Directory have created Dementia Map at DementiaMap.com - the first Global Resource Directory and event calendar for families and professionals.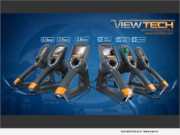 TRAVERSE CITY, Mich., Nov. 10, 2020 (SEND2PRESS NEWSWIRE) -- As the final quarter of 2020 kicked off, ViewTech Borescopes VJ-3 video borescope demand remained steady. The top-selling video borescope company earned business from many new clients, including an internationally recognized railroad company and a shipbuilding company.
MACON, Ga., Nov. 10, 2020 (SEND2PRESS NEWSWIRE) -- LBA Ware, a leading provider of incentive compensation management (ICM) and business intelligence (BI) software solutions for the mortgage industry, has partnered with Fiserv Inc. (NASDAQ: FISV) to provide out-of-the-box business dashboards and reports to users of the Mortgage Director loan origination system (LOS).
INDIANAPOLIS, Ind., Nov. 10, 2020 (SEND2PRESS NEWSWIRE) -- In September 2020, the quantum-safe XQ Message platform was successfully deployed at the Indiana 5G Zone's Advanced Innovation & Test Lab in a service configuration. Quantum-safe encryption ensures that data can be kept safe from existing data exfiltration as well as future quantum computing attacks.
COLORADO SPRINGS, Colo., Nov. 10, 2020 (SEND2PRESS NEWSWIRE) -- Colorado Springs investors preparing for or living in retirement need to plan for the expected while preparing for the unexpected − and position their investment portfolios for both, says Keith Eckhardt, an Edward Jones Advisor in Colorado Springs, Colorado.
WASHINGTON, D.C., Nov. 10, 2020 (SEND2PRESS NEWSWIRE) -- Today, Datasembly announced a major rebranding to reflect the software company's evolution, becoming the world's leading provider of data tools for hyper-local, real-time product transparency. The rebranding is a top to bottom redesign of the company's website, logo, graphics, communications, and correspondence, aimed at modernizing and conveying their product solution for CPGs, brands, and retailers.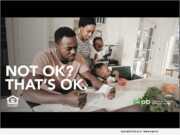 WASHINGTON, D.C., Nov. 10, 2020 (SEND2PRESS NEWSWIRE) -- Today, an independent coalition of U.S. mortgage industry leaders launched the 'NOT OK? THAT'S OK' campaign to raise awareness among customers who have missed one or more mortgage payments in 2020 and may be eligible for forbearance assistance under the Coronavirus Aid, Relief, and Economic Security (CARES) Act. Faith Schwartz, president of Housing Finance Strategies, spearheaded the industry effort.