SAN DIEGO, Calif. /California Newswire/ -- Magnifi Group, Inc. and Bespa Global, LLC, co-organizers of the program, announced today that despite the change of date for its 3rd Annual Lower Extremity IEP Fellows, Residents and Young Surgeons Course it is still experiencing record early registration. The course, originally scheduled for May 1-3 will take place from Nov. 6-8, 2020 at The Omni Downtown, Austin, Texas.
WILLOW GROVE, Pa., May 21, 2020 (SEND2PRESS NEWSWIRE) -- Holmes Dental, a family-owned and operated business, is serving Dentists since 1975 with an innovative line of dental solutions including QYK-SET line of Acrylics, deMark dental tools, Sore Spotters for dentures, and Temp and Perm Grippers to handle crowns.
LAS VEGAS, Nev., May 21, 2020 (SEND2PRESS NEWSWIRE) -- Amid the Coronavirus lockdown, award-winning, critically acclaimed indie music star Luanne Hunt decided to use her free time to tap into her creativity and write the Top 40 Gospel/Inspirational hit "We Rise," a song the Hollywood Digest calls an "anthem for our times."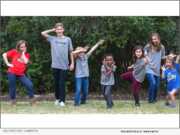 AUSTIN, Texas, May 21, 2020 (SEND2PRESS NEWSWIRE) -- After much consultation with our health professionals including infectious disease doctors and pediatricians, with newly released Guidelines for Summer Camps from the Governor's Task Force, representatives from the CDC, and many families, Kidventure, has made the decision to open camp programs beginning June 1, 2020.
MISSOULA, Mont., May 21, 2020 (SEND2PRESS NEWSWIRE) -- Garden City Plumbing & Heating is proud to announce that May 31, 2020 marks its 35th year in business serving Missoula and western Montana. Since the company's founding in 1985, Garden City continues to be local and family owned.
CONSHOHOCKEN, Pa., May 21, 2020 (SEND2PRESS NEWSWIRE) -- A year ago, Joe Austin proudly announced the opening of Rhino Waterproofing Solutions, a premier waterproofing company providing state-of-the-art, high-quality basement waterproofing and mold remediation services. Twelve months later and Austin is proudly charging full-speed ahead into an expansion of his services -- Rhino Exterior Solutions.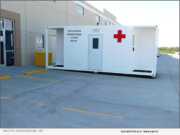 ROCA, Neb., May 21, 2020 (SEND2PRESS NEWSWIRE) -- Pacific Engineering, Inc., winner of the U.S. Small Business Administration's 2014 Tibbetts Award for innovative technology, in response to the pandemic, has focused its resources on the development of a family of composite shelters that can be used as mobile test centers and patient treatment.
ALEXANDER CITY, Ala., May 21, 2020 (SEND2PRESS NEWSWIRE) -- Lowden Street Capital, a private equity firm focused on rural market investing, acquired Southern Air Custom Interiors, Inc., an upholstery company out of Haleyville, Ala. that focuses on custom aircraft interiors, on April 30, 2020.
RALEIGH, N.C., May 21, 2020 (SEND2PRESS NEWSWIRE) -- The global pandemic has impacted many facets of American life, causing stress and uncertainty. Specialtea Gifts today announced the launch of their new product, the "Dunk A Trump" Tea Infuser. This tea infuser was designed as both a humorous gift and an actual tea infuser.