BOULDER, Colo., May 15, 2020 (SEND2PRESS NEWSWIRE) -- TeamSnap CEO and co-founder Dave DuPont announced today new additions to its executive team. Global tech leader Woody Hartman joins TeamSnap as President and Head of Product, overseeing business operations for the industry-leading sports platform. Partnership executive Alex Underwood has been named General Manager of Advertising and Commerce.
LOS ANGELES, Calif. /California Newswire/ -- With lyrics inspired by famed poet, Lord Byron, Gabriele Ciampi's, "She Walks in Beauty" was composed and orchestrated by him to pay tribute to the heroes on the frontline of the current pandemic. This eloquent music video serves as a glimmer of light at the end of the tunnel with the promise of a return to normal. The video and song will be released, worldwide, on May 15 by Universal Music Group.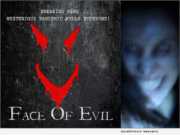 LOS ANGELES, Calif. /California Newswire/ -- Awarded psychological thriller/horror film "Face Of Evil" (F.O.E.), produced by V-Movie Productions, turns out prophetic and realistic once again. Topical for the latest mass shootings afflicting our country, the movie is hot again for the recent pandemic outbreak of Corona Virus afflicting the world. A killer soundtrack wraps up the picture.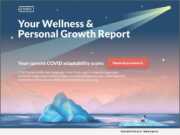 LOS ANGELES, Calif. /California Newswire/ -- As increased feelings of anxiety and depression rise during this global pandemic, 12traits announces the release of a free assessment and report breaking down the psychology of health and wellbeing as it pertains to COVID-19 circumstances - especially the decrease in physical contact due to social distancing measures.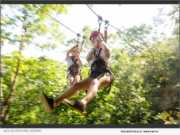 OAK HILL, W.Va., May 15, 2020 (SEND2PRESS NEWSWIRE) -- New River Gorge, whitewater rafting outfitters are excited to begin their 2020 season following guidelines set in place by West Virginia Governor Jim Justice to modify operational procedures in order to provide COVID-19 safety precautions for outfitter guests and staff. ACE Adventure Resort in Oak Hill, West Virginia is excited to get back out on the river.
PALM BEACH, Fla., May 15, 2020 (SEND2PRESS NEWSWIRE) -- Silver Solutions, a company specializing in helping older adults and their families live safer, less stressful lives wherever they call home, today released a new downloadable infographic entitled "What to do with Mom's Home after she passes" for posting or sharing.
ATLANTA, Ga., May 15, 2020 (SEND2PRESS NEWSWIRE) -- Atlanta Face & Body announces new safety protocols during the ongoing COVID-19 pandemic. As a medical office and accredited ambulatory surgery facility, the Atlanta-based practice has always been held to a high level of cleanliness and sterility.
JACKSONVILLE, Fla., May 15, 2020 (SEND2PRESS NEWSWIRE) -- Now that the country is beginning to come out of lockdown, indoor airspace management is becoming a concern in managing the spread of COVID-19 according to Polar Controller. Unlike outdoor airspace, which scatters aerosol droplets over a larger area, indoor particulates hitch a ride on airspace currents, dispersing throughout business establishments.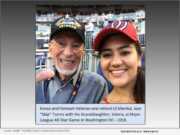 PINE ISLAND, Fla., May 15, 2020 (SEND2PRESS NEWSWIRE) -- The Family of Juan Manuel Torres announced today that Dr. Juan Manuel Torres of Pine Island, Fla.-a decorated Korean and Vietnam veteran and beloved father, grandfather, and friend to many-passed away this week at the age of 86-years-old after a courageous battle with cancer and pneumonia.
COLORADO SPRINGS, Colo., May 15, 2020 (SEND2PRESS NEWSWIRE) -- Paralympic Games Silver Medalist, Persian Gulf War veteran and TEDx Motivational Speaker John Register marks 26 years since he embraced a "new normal" - becoming an amputee following a misstep over a hurdle while training for the Olympic Games - in a new business leadership development book set to launch May 17, on Amazon.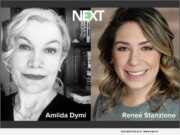 EDMOND, Okla., May 15, 2020 (SEND2PRESS NEWSWIRE) -- NEXT Mortgage Events LLC (NEXT™), creator of NEXT women's executive mortgage summit and NEXTMortgageNews.com, has announced that it has added two key positions to support the expansion of its digital footprint.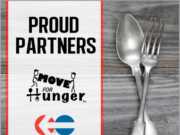 RED BANK, N.J., May 15, 2020 (SEND2PRESS NEWSWIRE) -- Move For Hunger, a national non-profit organization, and northAmerican(R) Van Lines announced today that they have renewed their partnership to reduce food waste and fight hunger in the United States. Since 2011, northAmerican's 76 participating agents have rescued nearly 440,000 lbs. of food and have provided more than 365,000 meals to people who are facing hunger.