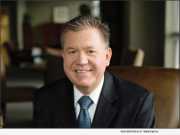 GREENSBORO, N.C., March 5, 2020 (SEND2PRESS NEWSWIRE) -- The Crumley Roberts Executive Strategic Planning Team led by President and Chief Executive Officer Chris Roberts is setting new and aggressive growth goals for the law firm. It is expected that these growth goals will take Crumley Roberts into new areas geographically and into new areas also legally.
CHICAGO, Ill., March 5, 2020 (SEND2PRESS NEWSWIRE) -- The President of the National Association of Buffalo Soldiers and Troopers Motorcycle Club (NABSTMC), Nathan 'Motown' Mack has proclaimed March 14, 2020 their National Day of Service, whereby, all 118 Chapters, including their Chapter in South Korea, shall provide community service in their local communities.
ATHENS, Ga., March 5, 2020 (SEND2PRESS NEWSWIRE) -- FormFree® has been named a recipient of HousingWire's eighth annual HW Tech100 award. This is the sixth year FormFree has been recognized by HousingWire as a leading innovator in housing technology.
TEMECULA, Calif. /CALIFORNIA NEWSWIRE/ -- Temecula Mayor James "Stew" Stewart is all business, balanced with #TemeculaFUN. "As a businessman, family-man, 30-year Temecula resident, Old Town Temecula Rotarian, landlord, handyman and property manager of multiple rental properties, owner of five barber shops, Council Member and 2020 Mayor, I am all about hard work and grit," states Mayor Stewart.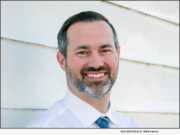 BOSTON, Mass. and SAN FRANCISCO, Calif., March 5, 2020 (SEND2PRESS NEWSWIRE) -- Edgewood Healthcare Advisors, a division of EPIC announced today that Matthew LeBlanc has been named Healthcare Practice Leader for the Eastern Region reporting to Susan Tewhill, National Healthcare Practice Leader for Edgewood Healthcare Advisors.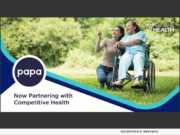 MIAMI, Fla., March 5, 2020 (SEND2PRESS NEWSWIRE) -- Papa, a nationwide provider for older adults and families announced today its partnership with Competitive Health, Inc. (CHI) to provide employer groups and associations across the country with companionship, transportation, technology assistance, and light household chores.
LONG ISLAND, N.Y., March 5, 2020 (SEND2PRESS NEWSWIRE) -- In support of his latest album, "COMMON MAN," Long Island-based singer/songwriter Joe Iadanza will embark on his first tour of the southeastern United States in over ten years.