PALO ALTO, Calif. /California Newswire/ -- Fanplayr, the leader in targeted, real-time e-commerce conversion solutions, announced today the creation of a focused system of software providing real-time, actionable behavioral data, called Behavioral Data Hub.
SACRAMENTO, Calif. /California Newswire/ -- The California Department of Resources Recycling and Recovery is announcing the arrests of 10 suspects accused of smuggling out-of-state beverage containers into California to defraud the state's California Redemption Value fund.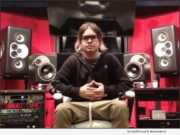 MIAMI, Fla., Nov. 6, 2019 (SEND2PRESS NEWSWIRE) -- After an 18-month self-imposed hiatus, Datsik, a leader in the dubstep world, surfaced with a statement explaining his absence, which he posted on his Facebook page. After extensive touring over the last decade, he sought help for mental health issues that he opted to come to terms with.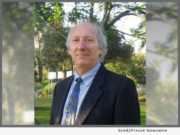 PLAINVIEW, N.Y., Nov. 6, 2019 (SEND2PRESS NEWSWIRE) -- Robert Golan, PC a worker's compensation attorney serving Suffolk and Nassau counties, recently won an appeal at the NY State Workers Compensation Board in the case of a thermometer factory worker who was exposed to mercury and developed mercury poisoning.
SAN DIEGO, Calif. /California Newswire/ -- Magnifi Group, Inc., a developer of e-learning technology for the medical device industry, will have a record turnout of medical device and biotech companies at its 9th Annual Spine IEP Fellows & Young Surgeons' Course (Spine Interactive Educational Program).
ATLANTA, Ga., Nov. 6, 2019 (SEND2PRESS NEWSWIRE) -- Dr. Vickie Cox Edmondson, an academic and management strategist, today announced that she has entered into a partnership with actress, Adrienne Unae to introduce Rayah, The Royal Poodle, LLC. to enhance the career opportunities and influence of girls and women of color.
NEW YORK, N.Y., Nov. 6, 2019 (SEND2PRESS NEWSWIRE) -- Yair Shimansky will be exhibiting in the most prestige Art and Design event November 14-18 on the New York calendar, where a hand selected group of jewellery designers will showcase their unique design creations to the most sophisticated art collectors, jewellery lovers and galleries from around the world.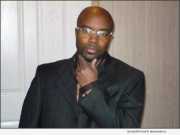 FORT WORTH, Texas, Nov. 6, 2019 (SEND2PRESS NEWSWIRE) -- Inspired by the mathematical standard PI, Gary Neal, Jr., author, "A Healthy Slice of PI: Food for Thought," is helping people to identify, manage and thrive off real-life situations by providing a unique insight into why people become who they are. He's also the founder of Pride and Egoos, a clothing and wearable accessories company.