SACRAMENTO, Calif. /California Newswire/ — The California Department of Resources Recycling and Recovery is announcing the arrests of 10 suspects accused of smuggling out-of-state beverage containers into California to defraud the state's California Redemption Value fund. The recycling fraud schemes include an alleged three-year criminal enterprise involving the mass shipment of empty beverage containers from Las Vegas to 12 Los Angeles-area recycling centers.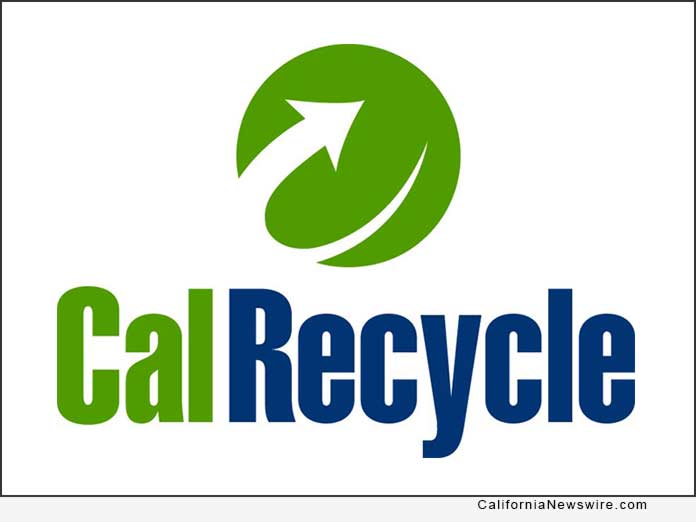 "Consumers in other states do not pay CRV on their beverage purchases, so any CRV redemption of out-of-state materials is theft and fraud," CalRecycle Director Scott Smithline said. "CalRecycle will continue to leverage every available resource to protect the integrity of the fund and safeguard the nickels and dimes Californians pay at the cash register."
From Las Vegas to Los Angeles Smuggling Ring
In July 2019, CalRecycle requested assistance from its investigative partners at the California Department of Justice (DOJ) regarding a Los Angeles-area undocumented yard suspected of collecting, storing, and illegally redeeming out-of-state beverage containers. A subsequent investigation uncovered an organized operation in which material was collected in Las Vegas, delivered by semi-truck to two California undocumented yards, and illegally redeemed for CRV by 12 Los Angeles recycling centers.
On Sept. 9-11, 2019, agents executed search warrants and discovered suspects actively unloading a 53-foot trailer. Confiscated materials included 10,978 pounds of aluminum and 14,940 pounds of plastic empty beverage containers with a CRV value of $36,718. Arrested were: Yimi Barranco-Rojas, Luis Antonio Andrade, Carlos Hernandez-Flores, Marvin Aguilar-Corado, Marcos De Jesus-Villeraldo, Marisol Blanco, Jose Morales, and Rolando Salazar. Agents suspect Barranco-Rojas and Andrade are responsible for roughly $5 million in theft against the CRV fund.
Out-of-State Border Checkpoint Busts
From Sept. 20-22, 2019, CalRecycle – in partnership with the California DOJ and the California Department of Food and Agriculture – set up a temporary border checkpoint in Needles, Calif., to combat the illegal importation of out-of-state CRV materials.
Over the three-day operation, two truck drivers were arrested in separate incidents for allegedly transporting out-of-state empty beverage containers from Nevada and Arizona with the intent of committing fraud against the CRV fund. Agents seized 10,456 pounds of aluminum and 9,224 pounds of plastic empty beverage containers with a CRV value of $28,665. Arrested were Johnny Montes of Compton and Romulo Huerta-Amado of Las Vegas.
All suspects named above face charges of felony recycling fraud, attempted grant theft, and conspiracy. Upon conviction, felony recycling fraud and related crimes carry a potential sentence of six months to three years behind bars in addition to fines, court-ordered restitution, and possible loss of driver's license and/or vehicle.
CalRecycle provides oversight of California solid waste handling and recycling programs to protect human health, develop sustainable solutions that conserve resources, and reduce greenhouse gases that contribute to climate change.
Learn more: https://www.calrecycle.ca.gov/