FULLERTON, Calif. /California Newswire/ -- "Depression, isolation, bullying, anxiety, substance abuse, suicides, and school shootings are more prevalent today than ever before," said FeelSpace App creators, father and son co-founders, Aftab Jiwani and Amaan Jiwani, from FeelU, Inc.
UPLAND, Calif. /California Newswire/ -- Anaya Tile, Inc., a family owned and operated company, since 1998, that specializes in tiles and flooring from all around the world. The company has a wide selection of back splashes, stone, and vinyl flooring just to name a few.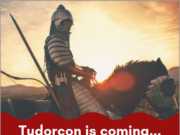 MANHEIM, Pa., Aug. 19, 2019 (SEND2PRESS NEWSWIRE) --- Tudor history lovers from around the country will congregate in Manheim, Pennsylvania for three days of feasting, lectures from leading historians, music, and entertainment in the world's first Tudorcon from Oct. 18-20, 2019. Conceived by Heather Teysko, creator of the Renaissance English History Podcast, the event aims to build community in the Tudor world while providing education, fun, and new friendships. (VIDEO)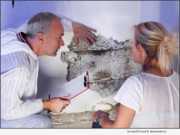 NAPERVILLE, Ill., Aug. 19, 2019 (SEND2PRESS NEWSWIRE) -- Just the thought of a mold problem can set most people into a panic. Know Mold(tm), a BBB-accredited mold spore analyst, works to alleviate that anxiety. Its lab, Midwest Aerobiology Labs, is a test-only facility and has nothing to gain by finding mold on a property. It only works to test and provide practical and easy solutions, if needed.
TAMPA, Fla., Aug. 19, 2019 (SEND2PRESS NEWSWIRE) -- Not only does Uncle John's Pride specialize in producing a variety of award-winning, premium smoked sausages and other meats, they also fan the flames of philanthropy, sharing a culture of giving back to the communities it serves.
NORTH BRUNSWICK, N.J., Aug. 19, 2019 (SEND2PRESS NEWSWIRE) -- Capacity LLC, trusted leaders in order fulfillment, e-commerce, and EDI solutions, has launched a revitalized online portal to serve its clients. Capacity's new client portal gives managers instant access to the data they need to make crucial decisions and act on customer concerns in a timely manner
HUNTINGDON VALLEY, Pa., Aug. 19, 2019 (SEND2PRESS NEWSWIRE) -- Giroud Tree and Lawn explains what Spotted Lanternfly is, how they harm trees and properties, and how to get rid of them. Spotted Lanternfly have been seen all over Philadelphia, Bucks and Montgomery Counties in 2019.