RICHMOND, Va., May 16, 2019 (SEND2PRESS NEWSWIRE) -- Energy sector jobs will be easier to find following Governor Northam's approval of HB2008 / SB1348 earlier this year. The legislation creates a 17th Energy Career Cluster in the state's education system, says the Virginia Energy Workforce Consortium. An Energy Career Cluster will introduce students to career opportunities in energy and focus their education on the jobs needed to meet the industry's growing workforce needs.
SAN DIEGO, Calif. /California Newswire/ -- This month Windward Life Care(R) reached a milestone, celebrating 15 years of business. Since 2004, Windward Life Care has grown to be one of San Diego County's premier aging services firms, evolving alongside the rapidly transforming elder care landscape.
SAN DIEGO, Calif. /California Newswire/ -- Mortgage Capital Trading, Inc. (MCT), a leading mortgage hedge advisory and secondary marketing software firm, announced that it has officially launched Trade Auction Manager(TM) (TAM) to enable more efficient bidding of TBA mortgage-backed securities used by lenders to hedge their open mortgage pipelines. The browser-based software module is accessible via MCTlive!, the company's award-winning comprehensive capital markets platform.
TORRANCE, Calif. /California Newswire/ -- DocMagic, Inc., the premier provider of fully-compliant loan document preparation, regulatory compliance and comprehensive eMortgage services, announced that the company will participate in Red Nose Day for the second year, transpiring on Thursday, May 23, 2019.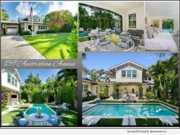 PALM BEACH, Fla., May 16, 2019 (SEND2PRESS NEWSWIRE) -- Jim McCann has announced a beautiful ocean block Palm Beach home offered for $6.495 Million. Imagine the delight of being welcomed home every day by a spectacular In-Town residence bestowed with the honor of being named the Preservation Foundation's Polly Earl Award winner for its incredible attention to detail.
MACON, Ga., May 16, 2019 (SEND2PRESS NEWSWIRE) -- LBA Ware(TM), provider of the leading automated incentive compensation and sales performance management platform for mortgage lenders, announced today that FirstBank Mortgage has optimized the execution of its incentive compensation with CompenSafe(TM). By replacing spreadsheets with CompenSafe, FirstBank Mortgage has reduced the time it takes to calculate loan compensation by 75 percent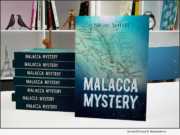 HOUSTON, Texas, May 16, 2019 (SEND2PRESS NEWSWIRE) -- Long-time oil geophysicist, Nigel Smith, uses his real-life experience working on an oil rig in the Malacca Straits in his new murder mystery novel: "Malacca Mystery" (ISBN: 978-1945532801) available for sale globally in paperback and e-book on May 17, 2019 through all major online book retailers including Amazon, iBooks, Barnes & Noble and Amazon Kindle.
PROVO, Utah, May 16, 2019 (SEND2PRESS NEWSWIRE) -- Simplifile, a leading provider of real estate document collaboration and recording technologies for lenders, settlement agents and counties, today announced that 38 additional recording jurisdictions located in 12 states throughout the Mid-Atlantic, Northeast and Southeast U.S. have joined Simplifile's e-recording network.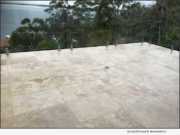 SYDNEY, Australia, May 16, 2019 (SEND2PRESS NEWSWIRE) -- While preventative maintenance to address problems such as potential leaky balcony repairs or leaky shower repair might not top everyone's to-do list, there are several reasons why it should, says Remedial Membranes.
NORWALK, Conn., May 16, 2019 (SEND2PRESS NEWSWIRE) -- In December 2018, After, Inc. launched its "Millennials and Extended Service Plans" study, to investigate the attitudes and behavior of Millennials regarding manufacturers' product warranties and Extended Service Plans (ESPs).