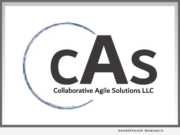 DAYTON, Ohio, April 9, 2019 (SEND2PRESS NEWSWIRE) -- Collaborative Agile Solutions LLC (CAS) has teamed with Sumaria Systems Inc. to provide the Air Force Life Cycle Management Center (AFLCMC) Medium Altitude Unmanned Aircraft Systems (MAUAS) Division with Enterprise Agile Project Management Strategy Support.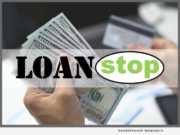 DENVER, Colo., April 9, 2019 (SEND2PRESS NEWSWIRE) -- We all have unexpected expenses. But for the many of us who are living paycheck to paycheck, those unexpected expenses can be hard - if not impossible - to afford. Loan Stop, a locally owned and operated Colorado business for the past 20 years, has expanded their services to allow customers to apply online or even from a mobile device easily and quickly.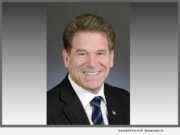 BLOOMINGTON, Minn., April 9, 2019 (SEND2PRESS NEWSWIRE) -- The German American Chamber of Commerce of the Midwest, Minnesota Chapter announced today that Mark Ritchie, former Minnesota Secretary of State, and current President of Global Minnesota, will speak at the Chamber's "Stern des Nordens" (Star of the North) Annual Gala on April 27, 2019 in the Hyatt Regency Ballroom in Bloomington.
CRYSTAL LAKE, Ill., April 9, 2019 (SEND2PRESS NEWSWIRE) -- The Founder and CEO of The LINK Scholarship, a 501(c)(3) Organization, has been a local Crystal Lake resident of 13 years. The LINK Scholarship is proud to announce that Monica Furlong, has recently been selected to compete in the 2019 Mrs. Illinois America Pageant. She currently holds the title of Mrs. Crystal Lake Illinois.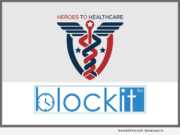 MCKINNEY, Texas, April 9, 2019 (SEND2PRESS NEWSWIRE) -- ImPowerQ Associates announced today that Blockit, a leading innovator in applying advanced technology to today's complex healthcare challenges, are joining the Heroes to Healthcare mission, a U.S. Department of Labor and VA approved national apprenticeship program focusing on addressing the high unemployment and underemployment rates among enlisted level veterans with healthcare occupational experience while in uniform.