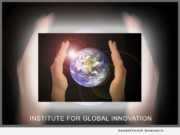 CAMBRIDGE, Mass., Feb. 15, 2019 (SEND2PRESS NEWSWIRE) -- For four years, governments, private industry, and academia have striven to find effective solutions for the 17 Sustainable Development Goals as defined by the U.N. at the 2015 Plenary Session in New York. Now a new approach is being pioneered by the Institute for Global Innovation, a worldwide NGO which seeks to scour the globe for the most efficient technologies to solve these challenges, according to IGI Directors Soani Gunawan, Amy Chang, and John Toomey.
NEW YORK, N.Y., Feb. 15, 2019 (SEND2PRESS NEWSWIRE) -- New York-based law firm Levy Konigsberg LLP has filed a class action lawsuit against Rockefeller University Hospital based on allegations related to the Hospital's handling of sexual abuse claims made against Dr. Reginald Archibald, a faculty member who served on the University's faculty between the 1940s and 1980s.
SOUTH LONDONDERRY, Vt., Feb. 15, 2019 (SEND2PRESS NEWSWIRE) -- Jamaica Cottage Shop, Inc. provides business to consumer wood manufacturing, Internet marketing and online retail. It's also one of the fastest growing businesses according to Inc. 5000. Founded in 1995 by Domenic Mangano, Jamaica Cottage Shop, Inc. is a privately-held company.
ADDISON, Texas, Feb. 15, 2019 (SEND2PRESS NEWSWIRE) -- Mid America Mortgage, Inc. announced today that CEO Jeff Bode has been named one of MReport's 2019 "The Top 25 Industry Leaders & Influencers." As MReport Editor-in-Chief Rachel Williams noted in the December 6 announcement regarding the awards program, "MReport's Top 25 Industry Leaders list celebrates individuals whose unique perspectives are strengthening the industry's future."
ATHENS, Ga., Feb. 15, 2019 (SEND2PRESS NEWSWIRE) -- Registration is now open for the Southeast's premier digital marketing event, #SoundBoardEvent 2019. Held in Athens, Georgia at The Foundry, Soundboard is open to agency and in-house marketers, entrepreneurs, and business owners of all skill levels and backgrounds seeking to better understand and leverage a rapidly-changing digital media landscape and grow their businesses more effectively.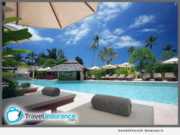 NEW YORK, N.Y., Feb. 15, 2019 (SEND2PRESS NEWSWIRE) -- Scrolling through the Instagram feeds of famous celebrities might lead to the belief that stars never experience the same travel mishaps that ordinary travelers do. According to Travelinsurance.com, we have more in common with famous jet-setters than we realize, in that celebrities face the same travel troubles that can derail anyone's vacation.