SACRAMENTO, Calif. /California Newswire/ -- Today in Washington, D.C., U.S. Representative Tony Cárdenas released the following statement regarding his vote to oppose Republicans' Affordable Care Act repeal legislation.
BEIJING, China, March 9, 2017 (SEND2PRESS NEWSWIRE) -- iDR Studio updates their iPhone Data Recovery software with iOS System Recovery function. The latest version of iPhone Data Recovery can detect your iPhone's iOS problems and fix them easily without losing any data on your iPhone, iPad and iPod touch.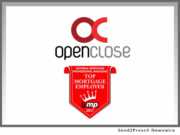 WEST PALM BEACH, Fla., March 9, 2017 (SEND2PRESS NEWSWIRE) -- OpenClose, a multi-channel loan origination system (LOS) mortgage software provider, announced that it earned a spot on National Mortgage Professional magazine's (NMP) annual Top 100 Mortgage Employers list for 2017.
MANHATTAN, N.Y., March 9, 2017 (SEND2PRESS NEWSWIRE) -- Spring always makes super foods author Stephanie Pedersen dig her fingers into dark, rich earth and plant anew. That's why she launches her week-long blog party, "Spring Back to Roots," on the first day of Spring, March 20, 2017. The event celebrates the publication of her latest book, "Roots: The Complete Guide to the Underground Superfood" (ISBN: 978-1454921424).
LOS ANGELES, Calif. /California Newswire/ -- Jonas Sills, founder and executive producer of Art-In-Relation (A.I.R.), announces a grand benefit performance of "Broadway-LA." After three successful seasons of theater in the Long Beach area, Art-In-Relation made its move to Los Angeles with two acclaimed productions, "Andrew Lippa's Wild Party" and "Frankenstein, A New Musical" in the fall of 2016. They were honored to receive rave reviews and an "Ovation Recommendation" from the LA Theater Alliance.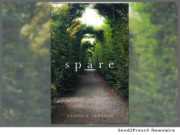 MILWAUKEE, Wis., March 9, 2017 (SEND2PRESS NEWSWIRE) -- Minnesota poet Georgia Lundeen, who made a name in verse through her popular blog Shrinks Aren't Cheap, is set to release her first physical collection of works, titled "Spare" (ISBN: 978-1-940129-69-3), on April 21, 2017, Vegetarian Alcoholic Press announced today.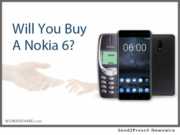 LONDON, U.K., March 9, 2017 (SEND2PRESS NEWSWIRE) -- With the constant battle of global tech giants raging, brands such as Apple, Google, Sony and Samsung are forever pushing the limits of consumer tech further than ever before, says tech firm Wondershare. Yet whilst stretching the technological horizon is the ultimate aim of every self-respecting brand, a small Finnish start-up has rocked the mobile industry by announcing the relaunch of the iconic Nokia 3310.
MAHWAH, N.J. and SAN FRANCISCO, Calif., March 9, 2017 (SEND2PRESS NEWSWIRE) -- The Capacity Group of Companies and EPIC Insurance Brokers & Consultants, a unique and innovative national retail insurance brokerage and employee benefits consulting firm, announced today that they have joined forces. Established in 1990, The Capacity Group has grown to become one of the largest full-service independent insurance brokerage groups in the nation.
SALT LAKE CITY, Utah, March 9, 2017 (SEND2PRESS NEWSWIRE) -- Mortgage document preparation vendor International Document Services, Inc. (IDS), announced it has achieved another year of sustained growth, increasing its total document volume by 55 percent over 2015. IDS also experienced a 43 percent increase in initial disclosure volume and a 73 percent increase in the use of its E-Signature technology. The company also acquired eMortgage vendor Encomia in September.