PETERSBURG, Va., Jan. 4, 2012 (SEND2PRESS NEWSWIRE) -- Why should the American taxpayer care about people who are incarcerated in our prison system? Simple, it is a true cost-saving measure that should be discussed. In 'EDUCATION BEHIND BARS' (ISBN: 978-1934597774; Sunbury Press; January, 2012) author Christopher Zoukis makes the case for why all Americans should support education in our prison system. Most Americans do not realize that the United States could save upwards of $60 billion each year by simply educating prisoners.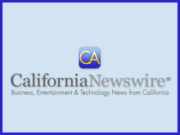 SAN FRANCISCO, Calif. /California Newswire/ -- Destination Earth has announced the launch of their unique Voluntourism Travel concept with a tour to Cambodia and Vietnam. This adventure highlights their business model, which offers fun, safe adventure tours to those who would like to travel responsibly and give back while enjoying their vacation.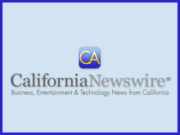 PLACENTIA, Calif. /California Newswire/ -- Today the Association of Professional Ball Players of America (APBPA) announces the selection of LTC Financial Partners LLC (LTCFP) to offer long-term care education and long-term care insurance coverage to their 11,000 Members. For members that choose to purchase the insurance, applications for individual policies will be completed by LTCFP and underwritten by Transamerica Life Insurance Company.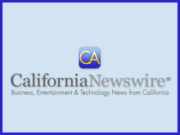 LOS ANGELES, Calif. /California Newswire/ -- Mayor Villaraigosa released the following statement on Monday on the string of arson fires in Los Angeles: Over the past few days we have been faced with an ongoing series of arson fires committed by an individual with wanton disregard for the lives and property of Angelenos. Thankfully, there have been no lives lost to these criminal acts and only minor injuries to date.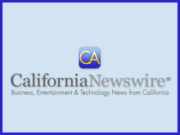 SACRAMENTO, Calif. /California Newswire/ -- On behalf of all Californians, Governor Brown and First Lady Anne Gust Brown honor Sgt. Noah M. Korte, who bravely gave his life in service to our state and nation. The Governor and First Lady extend their deepest condolences to his family and friends at this difficult time.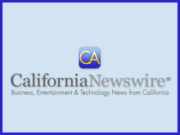 CULVER CITY, Calif. /California Newswire/ -- On Saturday, January 14, 2012, 12 Noon, Haas Entertainment will be unveiling its state-of-the-art 3D video projection system in time for the end of the football postseason playoffs. Haas Entertainment will also be showcasing the latest in home automation controls from Crestron for your iPad. The public and media are invited to see first-hand how projection system can enhance the viewing experience of the upcoming divisional playoffs.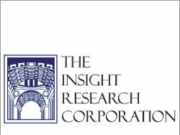 MOUNTAIN LAKES, N.J., Jan. 3, 2012 (SEND2PRESS NEWSWIRE) -- The global telecommunications industry continues to expand as spending by consumers and businesses for wireless services fuels industry revenue growth, says a new market analysis report from The Insight Research Corporation. According to the new industry market study, telecommunications services revenue on a worldwide basis will grow from $2.1 trillion in 2012 to $2.7 trillion in 2017 at a combined average growth rate of 5.3 percent.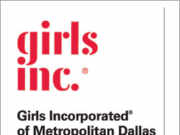 DALLAS, Texas, Jan. 3, 2012 (SEND2PRESS NEWSWIRE) -- On December 28, 2011, President Obama issued a proclamation designating January 2012 as National Mentoring Month. He stated: 'Every day, mentors help young Americans face the challenges of growing into adulthood. By setting a positive example and sharing their time, knowledge, and experience, mentors play an essential role in preparing our Nation's youth for a bright future.' Themed 'Invest in the Future: Mentor a Child,' January 2012 marks the eleventh annual National Mentoring Month.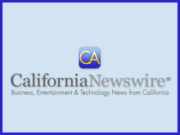 IRVINE, Calif. /California Newswire/ -- PowerGuard Specialty Insurance Services announces that Chinese solar manufacturer, ZNShine, has joined the growing number of international solar panel manufacturers adopting PowerGuard's unique PowerClip extended warranty protection.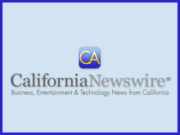 SAN DIMAS, Calif. /California Newswire/ -- ESI Edgebanding Services Inc., Has announced the full update of HanStone Quartz Surfaces color selections for 2012 on the ESI web site. HanStone Fine Quartz Surfaces combines the natural elegance of quartz with advanced technology to create a new realm of possibilities, dramatic colors and vibrant patterns in a solid surface with Greater strength and resilience.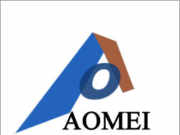 NEW YORK CITY, N.Y., Jan. 2, 2012 (SEND2PRESS NEWSWIRE) -- Aomei Technology, an innovative hard disk partition management solution provider, today announces the release of new Partition Assistant 4.0, an ALL-IN-ONE partition manager software and reliable hard disk management toolkit with user-friendly interface and enhanced data protection.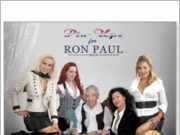 LOS ANGELES, Calif., Jan. 2, 2012 (SEND2PRESS NEWSWIRE) -- Limited edition, signed 'Pin-Ups for Ron Paul' 2012 calendars will be available for collectors and Ron Paul supporters in Houston, Texas at the Minute Maid Park, 501 Crawford Street from 10 a.m. until 8 p.m., from January 12 - 14, 2012.