LOS ANGELES /California Newswire/ — Starlight Children's Foundation – which for 25 years has helped seriously ill children and their families cope with their pain, fear and isolation through entertainment, education and family activities – has named 10-year-old actress Bailee Madison spokesperson of its StarPower program. StarPower is an initiative that encourages youth to give back to other youngsters with the conviction that you're never too young to give back to your community. Bailee is joined by a special group of young film and television actors, athletes and performers – StarPower Ambassadors – who have also committed to use their time, energy and initiative on behalf of Starlight families.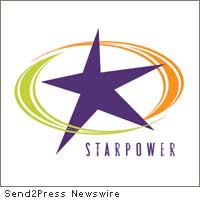 Best known for capturing the hearts of millions with her role as May Belle in Disney's "Bridge to Terabithia," in December, she will be seen in the upcoming film, "Brothers" (with Natalie Portman, Jake Gyllenhaal and Tobey Maguire), and in 2010, "An Invisible Sign of My Own" (with Jessica Alba), "Betty Anne Waters" (with Hilary Swank), "Letters To God," the true and inspiring story of a young boy's struggle with cancer, and finally, Guillermo del Toro's "Don't Be Afraid Of The Dark" (with Katie Holmes and Guy Pearce) in which she has the starring role.
Before becoming StarPower's spokesperson, Bailee had already been a StarPower Ambassador for several years, inspiring youngsters to give back to Starlight and to other youth organizations. Other StarPower Ambassadors include Ashley Tisdale, Devon Werkheiser, the Massey brothers, and many more. See www.starlight.org/starpowerambassadors for a complete list. Jamie Lee Curtis is also very involved in the project and is fondly referred to as the group's "Fairy Godmother."
"It was two years ago that I first attended a Starlight event," says Bailee. While listening to Corbin Bleu (Starlight's national spokesperson) speak that night, I remember turning to my mommy and telling her that I wanted to make a difference. She turned back to me and said, 'You will' and our prayers were answered this summer when I filmed 'Letters to God.' I saw the power that hope, love and compassion have in helping each child find light and laughter during some of their darkest times, which is exactly what Starlight brings to the lives of families every day. I am so very excited for the opportunity to show that no matter how young we are, we can make a difference."
"In addition to Bailee's inherent charm, sharp intelligence, and vibrant personality that make her a natural pick for the role of our StarPower spokesperson, she also really understands the struggles that families with seriously ill children face and what it takes to make a real difference in their lives," said Paula Van Ness, CEO of Starlight. "She, along with our other StarPower Ambassadors, will continue to encourage youngsters around the country to get involved with Starlight and to bring much-needed attention to our important mission."
StarPower Ambassadors use their "star power" to brighten the lives of young patients with hospital visits and entertainment performances, by hosting chats in Starlight's chat room for sick teens, volunteering at Starlight events and Great Escapes family outings, spreading awareness about Starlight's programs and campaigns, and participating in fundraising efforts.
In one of Bailee's first acts as spokesperson for StarPower, she and Corbin Bleu are hosting a Starlight Hospital Happening event for teen patients at Shriners Hospitals for Children Los Angeles. Sponsored by Electronic Arts in conjunction with Variety's annual Power Of Youth initiative, to which Starlight is a charity beneficiary, the event will include game play for the hospital's teens on The Sims 3 and The Sims 3 World Adventures. Bailee and Corbin will spend some time with the hospitalized teens to brighten their day and provide a little respite from their hospital stay.
About StarPower Ambassadors:
Starlight's StarPower program enables young people to help seriously ill children. Spearheading the initiative are a special group of StarPower Ambassadors – young film and television actors, athletes and performers who have committed to use their time, energy and initiative on behalf of seriously ill children and their families. Visit www.starlight.org/starpowerambassadors to learn more.
About Starlight Children's Foundation:
When a child or teenager has a serious medical condition, everyone in the family is affected. For 25 years, Starlight Children's Foundation has been dedicated to helping seriously ill children and their families cope with their pain, fear and isolation through entertainment, education and family activities. Starlight's programs have been proven to distract children from their pain, help them better understand and manage their illnesses, and connect families facing similar challenges so that no one feels alone.
Through a network of chapters and offices, Starlight provides ongoing support to children, parents and siblings in all U.S. states and Canadian provinces with an array of outpatient, hospital-based and Web offerings. Programs are also delivered internationally through affiliates in Australia, Japan and the United Kingdom.
To learn more visit www.starlight.org.