SAN FRANCISCO, Calif. /California Newswire/ — Wholesale Trading Insurance Services, LLC (WTIS) announced today that industry veteran William Reyes has joined the firm as Director/Casualty Broker in Laguna Niguel, Calif.; he will work in conjunction with the firm's principal office in San Francisco.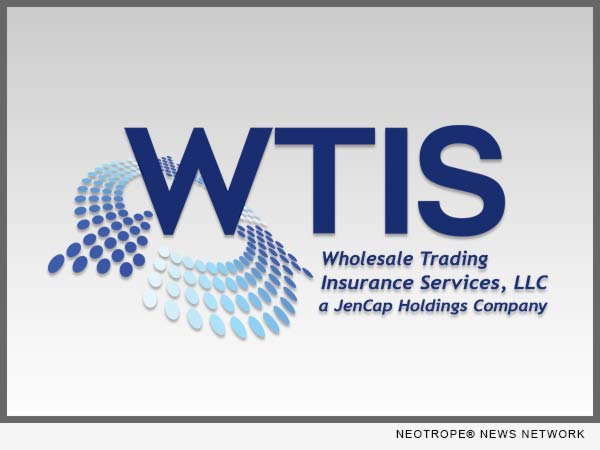 "With over 17 years in casualty broking and underwriting throughout California and the Western U.S., Bill brings WTIS and its retail broker-clients significant experience and knowledge of all facets of complex casualty brokerage. In addition, his expertise in real estate, construction, distribution and hospitality are recognized by the key carriers that participate in those sectors," said Kristopher Bauer, President of WTIS.
Reyes joins WTIS from Risk Placement Services, where he was a Senior Vice President and worked for over twelve years. Prior to his tenure at RPS, Reyes was a senior property and casualty underwriter at Chubb.
WTIS is a privately-held wholesale insurance broker created and managed by industry veterans whose goal is to better align the business interests of the retail broker, the wholesaler and insurance carriers for the benefit of the buyer. WTIS has substantial expertise in Property, Casualty and Professional/Management Liability. WTIS is a JenCap Holdings Company.
For more information about WTIS, visit: http://wtisllc.com/.
About JenCap Holdings, LLC:
JenCap Holdings is a consolidator of specialty insurance distribution and program management businesses, including managing general agencies, specialty program underwriters, transactional wholesale brokers and captive managers. JenCap Holdings will drive organic growth and strategic acquisitions leveraging technology and advanced data analytics. JenCap Holdings is headquartered in New York.