SAN FERNANDO, Calif. /California Newswire/ — U.S. Rep. Tony Cárdenas (D-San Fernando Valley) announced today that he will host a series of six health care workshops in the Valley during the month of January 2014, starting tonight. The workshops will allow area families to learn about the options available to them under the Affordable Care Act, including learning about insurance policies that can be purchased through the Covered California health insurance exchange.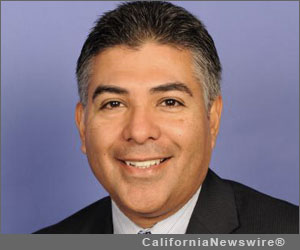 Families will also be able to speak with certified counselors, who will be able to pre-approve health insurance applications.
"Thousands of families in the Valley who lived in fear of illness or injury can now purchase affordable, quality health insurance" said Cárdenas. "My goal is to let every family know that coverage is available, explain how to get it and work as hard as I can to make sure that every family in my District have the ability to see a doctor to stay healthy, not just to stay alive."
Cárdenas' staff will work with area health organizations, including certified Navigators at several locations including area high schools:
Thursday, Jan. 16, 4:00-7:00 p.m. – Pacoima Library, 13605 Van Nuys Blvd., Pacoima
Saturday, Jan. 18, 10:00 a.m.- 1:00 p.m. – Cesar Chavez Learning Academy, 1001 Arroyo St., San Fernando
Thursday, Jan. 23, 4:00-7:00 p.m. – Sylmar High School, 13050 Borden Ave., Sylmar
Friday, Jan. 24, 4:00-7:00 p.m. – Van Nuys State Building, 6262 Van Nuys Blvd., Van Nuys
Saturday, Jan. 25, 10:00 a.m.- 1:00 p.m. – Arleta High School, 14200 Van Nuys Blvd, Arleta
Thursday, Jan. 30, 4:00-7:00 p.m. – Grant High School, 13000 Oxnard St., Van Nuys.
To learn more about, or stay in touch with, Congressman Tony Cárdenas, California's 29th Congressional District, visit: http://cardenas.house.gov/ .