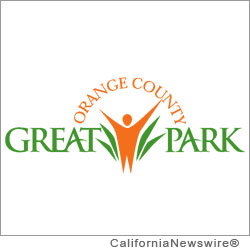 IRVINE, Calif. /California Newswire/ — The addition of the GreenStreets Experience within a new Transportation Zone at the U.S. Department of Energy Solar Decathlon 2013 and XPO significantly broadens the scope of this free public event. For the first time, an educational transportation component will be held alongside the Solar Decathlon – a world-renowned international competition for highly energy efficient, solar-powered houses that is making its California debut at the Orange County Great Park from October 3-6 and October 10-13, 2013.
"The XPO Transportation Zone and GreenStreets Experience fulfill a long-held desire to include more clean energy educational elements that visitors can enjoy while attending the Solar Decathlon," said Richard King, Director of the Solar Decathlon for the U.S. Department of Energy.
As part of the XPO Transportation Zone, the GreenStreets Experience will showcase advanced automotive technologies that are reshaping the landscape of personal transportation. Visitors will have the opportunity to test drive fuel-efficient hybrids and zero emission, plug-in electric vehicles. In addition, the XPO Transportation Zone will feature a large expo area for automakers and transportation-related companies to display their clean energy products and technology advancements.
About Solar Decathlon 2013:
The U.S. Department of Energy Solar Decathlon is an award-winning program that challenges collegiate teams to design, build, and operate energy-efficient houses powered by the sun. These teams spend two years creating houses to compete in 10 contests. The winner of the competition is the team that best blends affordability, consumer appeal, and design excellence with optimal energy production and maximum efficiency.
The first Solar Decathlon was held in 2002; the competition has since occurred biennially in 2005, 2007, 2009, and 2011. The next event will take place from October 3 through October 13, 2013, at the Orange County Great Park in Irvine, California. The competition houses will be open to visitors free of charge on eight days over two weekends.
Public hours will be from 11 a.m. to 7 p.m. daily:
Thursday, October 3 – Sunday, October 6, 2013
Thursday, October 10 – Sunday, October 13, 2013
Learn more at solardecathlon.gov.
About the XPO:
The XPO is a clean, renewable and efficient energy exposition, featuring visionary and innovative companies, products and educational opportunities that will be hosted alongside the U.S. Department of Energy Solar Decathlon 2013. The XPO will run concurrently with the Solar Decathlon 2013 from October 3-6 and October 10-13 at the Orange County Great Park. Through fun, interactive exhibits and activities, the XPO will provide visitors with information about the broad spectrum of energy efficiency in home design, transportation, consumer products, food production and education. Visitors will experience actionable ways to implement energy efficiency today and into the future and leave the XPO with tools and resources to live differently. Visit the-xpo.org for more information.