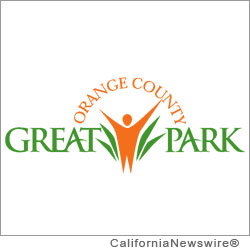 IRVINE, Calif. /California Newswire/ — Toyota Motor Sales, U.S.A., Inc. (NYSE:TM) will host the Toyota Drive Center at the XPO, a clean, renewable and efficient energy exposition that will be held alongside the U.S. Department of Energy Solar Decathlon 2013 at the Orange County Great Park this October 3-6 and October 10-13, 2013.
The Toyota Drive Center will showcase Toyota's line of hybrid and electric vehicles and offer ride and drive opportunities for visitors at the XPO's Transportation Zone, a component of the clean energy exposition. Visitors 18 years of age or older can test drive the Toyota Rav4 EV, Prius PHV, Prius V, Prius c, Camry Hybrid, Avalon Hybrid, and Highlander Hybrid on a 250,000 sq. ft. drive course that simulates a variety of driving situations. Vehicle experts will also be on hand to educate visitors about the features of each of the Toyota vehicles on display, as well as ride along with the participants as they drive the car.
"The XPO Transportation Zone offers our company a valuable opportunity to reach unique consumers who are concerned about the environment, tech savvy, and seeking personal transportation to fit their lifestyles," said Steve Applebaum, Toyota's National Manager of Engagement Marketing.
"Navigating the vehicle options in today's market place can be a challenge for consumers interested in fuel-efficient and alternative fuel vehicles. We believe this event will allow us to educate consumers and help them become better informed shoppers and ultimately satisfied owners."
The Toyota Drive Center will operate from 11 a.m. to 7 p.m. during all eight public days of Solar Decathlon 2013 and XPO, October 3-6 and October 10-13. Visitors will need to sign a waiver and provide a valid driver's license for to test drive a Toyota vehicle.
The Solar Decathlon, a renowned collegiate competition, is being held for the first time outside of Washington, D.C. The award-winning event challenges collegiate teams from across the country and around the world to design, build and operate energy-efficient, solar-powered houses that are cost-effective, energy-efficient, and attractive. Together, the Solar Decathlon and the new XPO will create a powerful showcase for technology, education, arts and business related to clean energy.
Toyota's participation will dramatically expand the visitor experience at the XPO Transportation Zone, which will also host the first-ever California Challenge, a time trial competition for energy-efficient race cars featuring student-engineered vehicles from across the nation on October 5 and 6.
About the XPO:
The XPO is a clean, renewable and efficient energy exposition, featuring visionary and innovative companies, products and educational opportunities that will be hosted alongside the U.S. Department of Energy Solar Decathlon 2013. The XPO will run concurrently with the Solar Decathlon 2013 from October 3-6 and October 10-13 at the Orange County Great Park. Through fun, interactive exhibits and activities, the XPO will provide visitors with information about the broad spectrum of energy efficiency in home design, transportation, consumer products, food production and education. Visitors will experience actionable ways to implement energy efficiency today and into the future and leave the XPO with tools and resources to live differently. Visit the-xpo.org for more information.