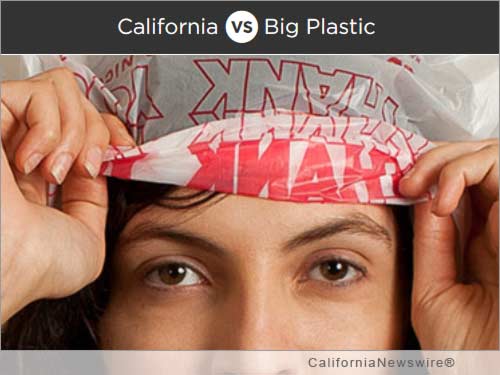 SACRAMENTO, Calif. /California Newswire/ — Three more California cities – Sacramento, American Canyon, and Milpitas – will implement bans on single-use plastic bags on January 1, 2016. 145 Jurisdictions in the state now have laws to protect wildlife, cut waste as Sacramento, American Canyon, Milpitas join list despite out-of-state industry attempt to stop state, local laws. according to the California vs. Big Plastic group.
More than 145 cities and counties in the state will have bans, representing nearly 40 percent of the state's consumers. Several other communities (Santa Barbara County, Hermosa Beach and Cathedral City) also have passed bans that will be implemented in the next few months. San Diego is expected to have a final vote to ban plastic in that city in February or March.
The local bans have already prevented more than 10 billion bags annually from harming marine wildlife, clogging recycling machines, and polluting the state's land and waterways, notes Mark Murray, Executive Director of Californians Against Waste.
The local bans come despite an effort by out-of-state plastic bag companies to repeal a statewide ban that was also scheduled to go into effect in earlier this year. The fate of the law, Senate Bill 270 that was signed by Gov. Jerry Brown last year, will be decided by California voters on the November ballot. A statewide poll by USC/Los Angeles Times showed overwhelming statewide support for keeping the state law on the books.
"Communities are continuing to pass local bag bans through grassroots efforts for one reason: they work in protecting wildlife, reducing the waste stream, and reducing costs for cities and counties," said Murray. "It's encouraging to see that despite the $4 million dollar campaign of out-of-state plastic bag companies, the momentum is continuing to enact this responsible policy."
More than 40 million single-use plastic bags are still distributed every day in California.
The statewide ban, if approved by voters, will take effect in November 2016.