SAN DIEGO, Calif. /California Newswire/ — The Mortgage Collaborative, the nation's only independent mortgage cooperative, today announced a partnership with Blend, a Silicon Valley technology company bringing mortgages into the modern age, to deliver a digital mortgage experience that is fast, simple and secure to its network of small, mid-sized, and community-based lenders.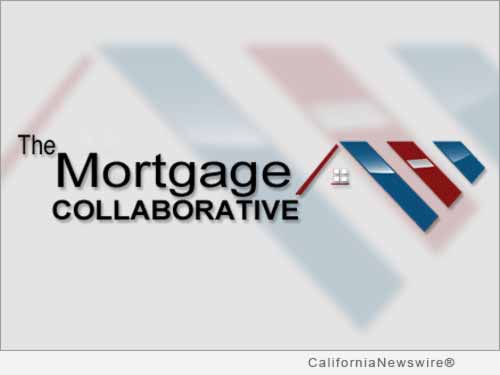 "Lenders stand to save ample time, energy, and resources when they can offer their customers a truly digital mortgage experience," said Rich Swerbinsky, EVP of National Sales & Strategic Alliances for The Mortgage Collaborative. "Blend's platform is well-regarded in the industry, and we look forward to helping place their technology in the hands of more lenders through our network."
As a result of the partnership, The Mortgage Collaborative's members will receive discounted pricing on Blend's white-label platform, which creates an end-to-end digital mortgage experience that simplifies workflows for lenders and borrowers, while reducing risk and ensuring compliance. The Mortgage Collaborative's network of lenders can offer borrowers a simpler, faster application process using any desktop, tablet, or mobile device.
Furthermore, Blend will provide members of The Mortgage Collaborative with frequent expertise at various network education events hosted throughout the year.
"Blend uses technology and consumer-centered design to provide the most seamless home lending process possible," said Nima Ghamsari, CEO & co-founder of Blend. "The Mortgage Collaborative has assembled an impressive roster of lenders, and this partnership will help ensure lenders of all shapes and sizes can offer their consumers a truly modern borrowing experience."
The Mortgage Collaborative network is more than 100 lenders strong, with an annual origination volume of $156 billion. The network caters to lenders of all sizes, with the majority of members generating between $500 million and $2 billion in originations annually.
About The Mortgage Collaborative:
Based in San Diego, The Mortgage Collaborative was founded in 2013 to empower mortgage lenders across the country with better financial execution, reduced costs, enhanced expertise, improved compliance, and to help its members access the dynamic and changing consumer base in America. The association is managed by its founding members: John Robbins, CMB; David Kittle, CMB; Gary Acosta, CEO of the National Association of Hispanic Real Estate Professionals (NAHREP); and Jim Park, former chair of the Asian Real Estate Association of America (AREAA). Robbins and Kittle are former chairmen of the Mortgage Bankers Association of America (MBA). For more information, visit: http://www.mortgagecollaborative.com.
About Blend:
Blend is a Silicon Valley technology company transforming the multi-trillion dollar home mortgage industry. Blend's technology delivers speed and efficiency to lenders, so they can serve the modern borrower and safely navigate the industry's changing rules and regulations.
Founded in May 2012, Blend is backed by Peter Thiel, Andreessen Horowitz, Formation 8, Lightspeed, Max Levchin, Hans Morris, and other leading venture investors. To learn more, visit https://blend.com/.