SACRAMENTO, Calif. /California Newswire/ — The California Legislative Black Caucus (CLBC) today announced their 2016-17 budget priorities with a clear emphasis on issues that will provide the most direct positive impact on the lives of African Americans throughout California. The CLBC's budget priorities range from new investments in education and infrastructure to workforce development and environmental justice.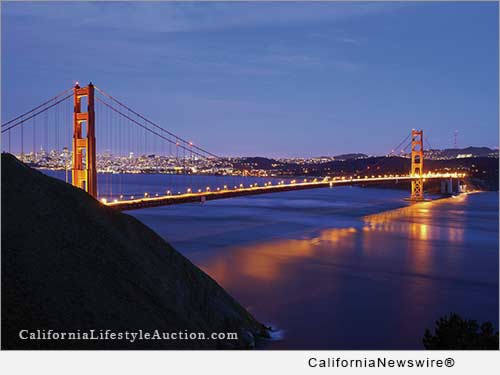 Charles R. Drew University of Medicine and Science
Provide $5 million annually for the next three years to increase undergraduate enrollment, address campus facility needs and expand its research enterprise focused on eliminating health disparities. This support will help to promote health professionals serving in underserved communities and support ongoing diversity initiatives in the medical field.
California African American Museum (CAAM)
Provide a one-time appropriation of $2 million to the California African American Museum to preserve and digitize museum assets, assist the CAAM in becoming accredited with the American Museum Association and for deferred maintenance and infrastructure projects.
Adolescent Family Life Program (AFLP)
Increase ongoing general fund support by $6 million for the AFLP program. This program helps expecting and new teen parents and would complement other efforts such as the California Black Infant Health Program.
After School Education and Safety Program (ASES)
Increase ongoing Proposition 98 funding for the ASES program by $71 million. These programs provide children with a positive learning environment to improve academic success.
Transformative Climate Community Plan
Provide $250 million from the GGRF allocation to support the Transformative Climate Community Plan. This program will help disadvantaged communities that are vulnerable to high levels of pollution by accelerating California's environmental sustainability plans.
In releasing their priorities, Senator Isadore Hall (D – South Bay), Chair of the CLBC released the following statement:
"The California Legislative Black Caucus' 2016-17 budget priorities are a reflection of our values and of the need to ensure that African Americans remain a priority when making budget decisions. I am committed to working with legislative leadership and the Governor to ensure that we invest necessary resources into programs that will help African Americans learn, grow and succeed in California."
Assemblymember Autumn R. Burke (D-Inglewood), Vice Chair of the CLBC noted that, "as a Caucus, we recognize the need to offer budget priorities that exemplify our collective commitment to the complex needs of our community, from educational equity to environmental justice."
Assemblymember Kevin McCarty (D – Sacramento), Chair of the Assembly Budget Subcommittee on Education concluded that, "these priorities look towards the future, without forgetting our past – funding important after school and health programs, and increased investment in Cap and Trade funds for disadvantaged communities, while protecting the African American Museum. I look forward to working with our colleagues in the Legislature on fully funding these important programs."
The California Constitution requires the State Budget Act to be approved by the Legislature by June 15 of each year.
The California Legislative Black Caucus (CLBC) is comprised of twelve (12) Legislators from throughout California and works towards achieving full inclusion, participation and opportunity for African Americans living, working and learning in California. For more information about the CLBC, please visit www.cablackcaucus.org