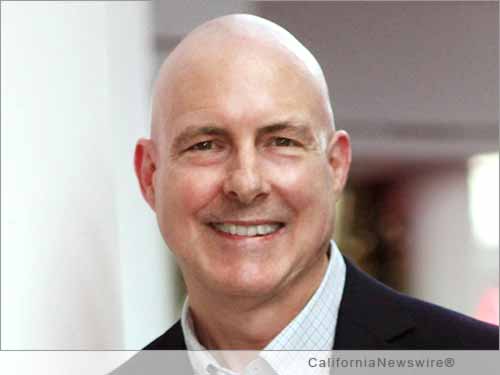 IRVINE, Calif. /California Newswire/ — 5 Bars(TM), a leader in wireless technology solutions, announced the appointment of Bruce Banigan as Vice President. California-based 5 Bars is a premier neutral host provider of indoor/outdoor distributed antenna systems, Wi-Fi and small cells networks.
The 5 Bars team designs, builds, operates and maintains wireless systems and also has a full suite of managed service offerings for complex Wi-Fi, DAS and wireless systems. The team has designed and developed over 500 wireless projects worldwide.
As a 20-year technology veteran, Banigan has an extensive wireless background that includes experience working with large enterprise customers.
Banigan will lead the 5 Bars Business Development team focusing on building DAS, Wi-Fi and small cell deployments worldwide.
"I am honored to join the 5 Bars team. Being afforded the opportunity to contribute to the phenomenal growth of this organization is fantastic," said Banigan.
Banigan has had a successful technology career and held several leadership positions with tier 1 telecom companies overseeing senior sales teams. In that capacity he deployed numerous enhanced wireless coverage solutions for large venues and enterprise customers. Additionally, Banigan has been the lead strategist for telematics deployments with several large OEM's. Banigan has been extremely successful in all his challenges and is excited to leverage his expertise at 5 Bars.
"Banigan's background extends beyond providing technology solutions. His diverse experience in both business and the military provides us with a unique perspective in continuing to build a culture of results, discipline and excellence. Bruce has seen success in every venture of his life and we look forward to him building on his outstanding track record of achievement," said 5 Bars CEO, John Clarey.
Banigan is also a decorated USMC aviator who served with distinction in combat as well as at the White House where he piloted Marine One for two US Presidents.
About 5 Bars:
5 Bars(TM) is headquartered in Irvine, California and is a premier provider of indoor and outdoor distributed antenna systems (DAS), small cell and Wi-Fi networks. Venues that carry the 5 Bars(TM) certification possess the highest standards of wireless connectivity. 5 Bars specializes in Sports, Master Plans for Communities, Real Estate and Media.
For more information about 5 Bars, please visit http://www.5bars.com/.
For questions or comments regarding the above news announcement, contact the company/organization(s) mentioned in the text, and not this website.
Copyright © 2015 CaliforniaNewswire® and Neotrope®. California Newswire is a publication of the Neotrope News Network and a U.S. reg. TM of Neotrope.