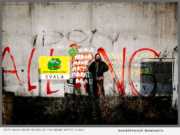 NEW YORK CITY, N.Y., March 20, 2019 (SEND2PRESS NEWSWIRE) -- American artist XVALA will open his MEME PARTY campaign with an extreme modification of Banksy's mural painting of Steve Jobs in Calais, France, known as "The Son of a Migrant from Syria". XVALA will unveil his work at an event on April 27, 2019 in the Bowery. All pieces in the campaign make use of a variety of politically-charged and often controversial memes.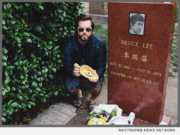 MOUNTAIN VIEW, Calif. /California Newswire/ -- A ground-breaking work of art by the "Fear Google" artist XVALA is set to be debuted on August 19 during the March on Google in Mountain View, California. Dubbed "The Diversity Belt," XVALA plans to wear his latest work of art in public at the March On Google to publicly share his point of view regarding Americans' First Amendment rights.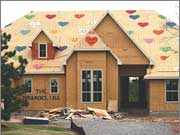 LOS ANGELES, Calif. /California Newswire/ -- Just a few minutes drive from Brad Pitt's hometown, a new home currently under construction is using the...