Home
Tags
Women empowerment
Tag: women empowerment News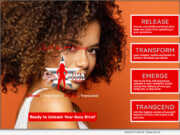 HOUSTON, Texas, Dec. 15, 2022 (SEND2PRESS NEWSWIRE) -- Sexy Diva World, Inc. will host its inaugural Self-Love & Sisterhood Summit on February 3-5, 2023 at Margaritaville Lake Resort, Lake Conroe. Award-winning fitness competitor and 2 time NPC bodybuilding champion Charlene Taylor, the founder, owner, and CEO of Sexy Diva World, is proven to empower and inspire women to embrace self-love and sisterhood, take their power back, and unleash their "Sexy Diva."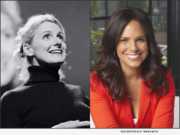 LOS ANGELES, Calif. /California Newswire/ -- Coming April 24-26, The TELL(h)ER Summit 2020 is dedicated to providing a space for humans of all backgrounds to tell their stories. Not limited to writers and authors; the three-day summit curated by diverse industry professionals guide attendees (or TELLERS) through the expiration of storytelling in a multitude of creative outlets.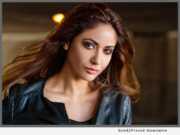 LOS ANGELES, Calif. /California Newswire/ -- "I'm a woman ... living in the 21st century. My existence is not a crime, and it's not for trade. I have the right to choose, and my choice is freedom, liberty, and persistence," says Golsa Sarabi an international actress and a business entrepreneur. Being a woman means to have strength, to stand up, and to fight! To fight for freedom, for equality and for change. You are not alone ... I'm standing with you.