Home
Tags
Whiskey and Spirits
Tag: Whiskey and Spirits News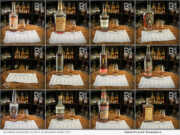 ST. LOUIS, Mo., Sept. 1, 2022 (SEND2PRESS NEWSWIRE) -- In its ninth year, Bourbon & Banter's annual "30 Days of Bourbon Celebration" kicks off on September 1, 2022, marking the beginning of Bourbon Heritage Month. And, bourbon fans are quite simply beside themselves.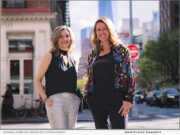 PASO ROBLES, Calif. /California Newswire/ -- Dream Big Darling and The Millinger Group today announced, "FLOurish 2022," a personalized assessment program for emerging women leaders in the wine and spirits industry. Qualified individuals are now invited to apply for one of 17 FLOurish scholarships that provide full-ride access to this innovative coaching and mentorship experience.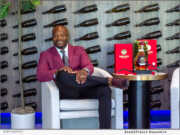 BEVERLY HILLS, Calif. /California Newswire/ -- Cardinal du Four, 21 Rébellion, a flagship spirit for the Armagnac world and the modern connoisseur's answer to Cognac, has partnered with international businessman, Kofi Nartey, as its first brand ambassador. After hosting several successful events together, the Armagnac maker and the Beverly Hills based real estate broker saw the alignment and knew a partnership was inevitable.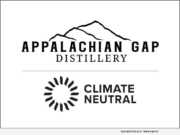 MIDDLEBURY, Vt., April 15, 2021 (SEND2PRESS NEWSWIRE) -- In response to the urgency of the climate crisis, Appalachian Gap Distillery is delighted to announce that it is officially Climate Neutral Certified. All of its brands -- AppGap, Split Spirits, and Vermont Creemee Liqueurs -- proudly share the certification.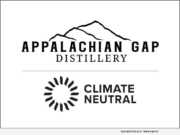 MIDDLEBURY, Vt., Jan. 15, 2021 (SEND2PRESS NEWSWIRE) -- Appalachian Gap Distillery is proud to announce it has committed to become Climate Neutral Certified. The company will be working with Climate Neutral, an independent non-profit organization that helps companies measure their carbon footprint, offset it in its entirety by purchasing quality carbon credits, and reduce emissions moving forward.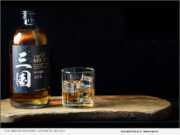 SAN FRANCISCO, Calif. /California Newswire/ -- Suzuki-Marketing, Incorporated, a South San Francisco-based wine and spirits importer and marketing company, is introducing "The Mikuni" blended Japanese whisky to the U.S. Market.