Home
Tags
Vero Beach Business
Tag: Vero Beach Business News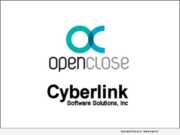 WEST PALM BEACH, Fla., June 3, 2020 (SEND2PRESS NEWSWIRE) -- OpenClose, the industry-leading mortgage fintech provider and omni-channel loan origination system (LOS), and Cyberlink Software Solutions, a provider of optimization and development solutions for mortgage lenders, announced the completion of an integration that eases the time consuming and laborious method of registering loans one by one with MERS.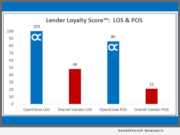 WEST PALM BEACH, Fla., March 14, 2019 (SEND2PRESS NEWSWIRE) -- OpenClose, an industry-leading multi-channel loan origination system (LOS) and digital mortgage fintech provider, announced that STRATMOR Group's most recent Technology Insight Survey ranked the company's LOS platform, point-of-sale (POS) system, and product and pricing engine (PPE) as having the highest Overall Satisfaction and Lender Loyalty Score out of any vendor surveyed in the mortgage industry.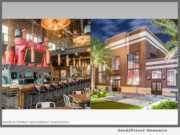 POMPANO BEACH, Fla., Feb. 13, 2018 (SEND2PRESS NEWSWIRE) -- As the craft brewery trend matures, RMA ( Redevelopment Management Associates) is advising city leaders on the smartest ways to continue tapping into the beer industry as a tool for revitalization. In states such as Florida, the full-service economic redevelopment firm, still sees growth potential for craft breweries. In other areas, the firm is guiding cities to develop attraction plans for distilleries, co-op breweries and brewpubs.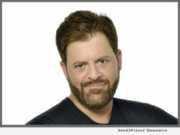 VERO BEACH, Fla., Jan. 9, 2018 (SEND2PRESS NEWSWIRE) -- Branding Strategist and Keynote Speaker Loren Weisman announces that he will be appearing in early 2018 on The Roberts and Lowe CEO Entrepreneur Cruise, Bob Harrison's Hawaii Increase Event, Natasha Senkovich's Intuition to Raise your income Global Summit and The Business Excellence Summit hosted by Kay Sanders. Weisman will also be appearing at a series of private engagements ranging from Atlanta to Miami in the first quarter of 2018.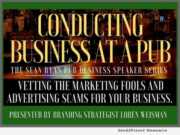 VERO BEACH, Fla., Dec. 1, 2017 (SEND2PRESS NEWSWIRE) -- Conducting Business at a Pub, the Sean Ryan Pub Business Speaker Series presents: "Vetting the marketing fools and advertising scams for your business" talk with Business Branding Strategist Loren Weisman on Tuesday, December 12, 2017 from 7:30 p.m. to 8:30 p.m. at The Sean Ryan Pub in Vero Beach, Florida.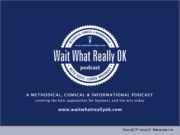 VERO BEACH, Fla., May 15, 2016 (SEND2PRESS NEWSWIRE) -- 'Wait What Really Ok' is part radio show, part podcast, part strategy & part comic relief that takes apart the misconceptions, misunderstandings and mistakes of online branding, marketing and promotion by delivering up to date, easy to understand information that can be applied to your marketing, regardless of your business.