Home
Tags
Travel and Tourism
Tag: Travel and Tourism News - Page 3
NEW YORK, N.Y., June 1, 2017 (SEND2PRESS NEWSWIRE) -- Today marks the official kickoff of hurricane season, just when the travel season is picking up across the country, and TravelInsurance.com is taking the time to remind travelers the importance of protecting their investments. Protection may be even more critical this year, as the National Oceanic Atmospheric Administration (NOAA) is predicting a higher-than-average number of named storms, with anywhere from 11 to 17 expected to hit.
NEW YORK, N.Y., April 26, 2017 (SEND2PRESS NEWSWIRE) -- You may be traveling far from home this summer, but hackers with access to your digital data are only a few keystrokes away from your bank account, credit cards and overall identity, says TravelInsurance.com. The development of new digital technologies has opened up new opportunities for travelers, but at the same time has increased exposure to scams and security risks while on the road.
NEW YORK, N.Y., March 13, 2017 (SEND2PRESS NEWSWIRE) -- Travel insurance should be an essential part of your vacation planning. Yet after hours spent researching destinations, air travel and hotel rates it's too often an afterthought; a "take-it-or-leave-it" click during checkout on one of the major travel sites. Research conducted by travel insurance comparison site TravelInsurance.com shows that consumers can greatly expand their options.
ARLINGTON, Texas, Feb. 20, 2017 (SEND2PRESS NEWSWIRE) -- The Concours d'Elegance of Texas announced that it will hold its annual three-day vintage car celebration event in the Arlington Entertainment District (previously hosted in the Houston area). The Concours d'Elegance of Texas is one of the largest vintage motoring and luxury lifestyle events in the state, a world-class gathering of collector cars and vintage motorcycles in a wonderful park setting.
OWENSBORO, Ky., Jan. 25, 2017 (SEND2PRESS NEWSWIRE) -- When Patrick Bosley, manager of the Moonlite Bar-B-Q-Inn, learned that their heritage barbeque restaurant was named as one of 15 of the world's happiest places in not just the state, but the world, he was equally surprised as he was thrilled.
PERRYSBURG, Ohio, Jan. 24, 2017 (SEND2PRESS NEWSWIRE) -- Belamere Suites Hotel today announced it has been recognized as the overall winner in the Romance category of the 2017 TripAdvisor Travelers' Choice(TM) awards for Hotels, ranking #1 in America. In the 15th year of the awards, TripAdvisor has highlighted the world's top properties based on the millions of reviews and opinions collected in a single year from travelers around the globe.
CHICAGO, Ill., Dec. 15, 2016 (SEND2PRESS NEWSWIRE) -- A host of famous mediums, psychics, ghost hunters, authors and more will gather January 28, 2017 for Chicago Hauntings' annual "Dead of Winter" paranormal seminar at the Plum Tree National Golf Resort in Woodstock, Illinois. Guest star, Chris Fleming of the Travel Channel's smash hit, "Ghost Adventures."
LAS VEGAS, Nev., Aug. 29, 2016 (SEND2PRESS NEWSWIRE) -- When you think private jets, you probably think of a huge company, with tons of employees, corporate buildings, fancy cars, luxury lifestyle, and a loss of touch with the common man. It may surprise you to know, that NV JETS is the smallest operator in Nevada, with less than 10 employees, and still outdoing the competition.
DESTIN, Fla., Aug. 22, 2016 (SEND2PRESS NEWSWIRE) -- FUEL at North Light, a new restaurant providing coastal fare with island flare by North West Floridian tastemaker and chef, Dan Pettis, will open at North Light Yacht Club at 113 E John Sims Parkway. The 100 seat, casual, fine dining destination will provide locally sourced food in a relaxed yet upscale atmosphere with expansive, breathtaking, waterfront views.
PIE TOWN, N.M. -- The 36th Annual Pie Town Pie Festival is set for September 10, 2016, and will be offering a slate of old time fun for those who come to the scenic and historic town of Pie Town, New Mexico, USA. Events start at 8 a.m. with the pi-K Run for Pie - and, yes, it's a 3.14 mile run.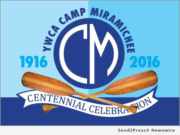 HARDY, Ark., Aug. 2, 2016 (SEND2PRESS NEWSWIRE) -- As many as 100 former YWCA Camp Miramichee campers will gather at the site of their old camp September 16-18, 2016, to celebrate the venerable summer girls camp's 100th birthday, the Camp Miramichee Reunion committee announced today.
READING, Mich., June 30, 2016 (SEND2PRESS NEWSWIRE) -- Adult Summer Camp Forever Fun, the Midwest's premier adult summer camp, is excited to add Shorts Brewing Company to the team. "The slogan of my camp is 'Everything you loved as a kid, plus craft beer!'" says Joel Paul Reisig, owner of Camp Forever Fun. "I want great beers at camp, and Shorts Brewing Company is one of the best."