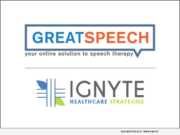 HOLLYWOOD, Fla., July 22, 2020 (SEND2PRESS NEWSWIRE) -- Great Speech, Inc., a pioneer in the online speech therapy space, has partnered with Ignyte Healthcare Strategies LLC to increase consumer access to much-needed virtual speech therapy services.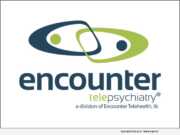 OMAHA, Neb., July 14, 2020 (SEND2PRESS NEWSWIRE) -- Encounter Telehealth joined 340 organizations in signing a letter urging Congressional leaders to make telehealth flexibilities catalyzed by the COVID-19 pandemic permanent. This multi-stakeholder letter is represented by leaders in a wide range of healthcare industries from all 50 states, the District of Columbia, and Puerto Rico.
JACKSONVILLE, Fla., April 29, 2020 (SEND2PRESS NEWSWIRE) -- TherapyTopia is a social enterprise that offers "Workplace Mental Wellness Solutions." To address the needs of so many out-of-work Americans, the organization pivoted its business model to partner with companies and individuals to help provide free virtual mental health and career coaching services.
ATLANTA, Ga., April 17, 2020 (SEND2PRESS NEWSWIRE) -- As a result of the COVID-19 pandemic, many mental health practices are being forced to close their doors to patients. These closures are causing even more anxiety and stress. United Behavioral Health Solutions (UBHS, Inc.) is happy to report that it continues to see patients via its telehealth services during a time when they likely need it most.
MIAMI, Fla., April 7, 2020 (SEND2PRESS NEWSWIRE) -- Papa, a nationwide provider for older adults and families announced today its partnership with FlexCare, LLC to provide employer groups Papa's nationwide services. This partnership allows FlexCare's employer groups to benefit from Papa Pals' companionship, transportation, technology assistance, and light household chores.
LOS ANGELES, Calif. /California Newswire/ -- No greater concern exists in the current crisis of COVID-19 than for expectant mothers and their loved ones. The problem is two-fold, says BabyLiveAdvice. Women don't want to risk their health by exposing themselves and their unborn or newborn babies to the virus. And, even if they did try to seek outside support during these trying times, an overwhelmed healthcare system cannot meet the need.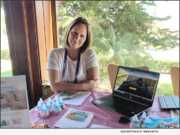 LOS ANGELES, Calif. /California Newswire/ -- BabyLiveAdvice, Inc., a Los Angeles-based, woman-owned social enterprise, supports pregnant moms and parents from preconception through early childhood via telehealth, phone and chat. The company's mission is to help one million moms and their babies to be happy and healthy.