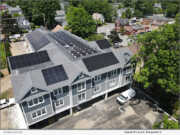 HAMILTON, Mass., Aug. 17, 2022 (SEND2PRESS NEWSWIRE) -- In June 2022, SunBug Solar finished installing a 54.75 kw rooftop solar array on 59 Willow Street in Hamilton, MA, built by Traggorth Companies of Boston, MA. This mixed-use development helps the town towards achieving a variety of economic and sustainability goals.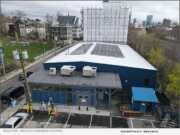 DORCHESTER, Mass., July 21, 2021 (SEND2PRESS NEWSWIRE) -- The Reuse Center of Boston Building Resources, a charitable non-profit dedicated to keeping reusable materials out of landfills and accessible to homeowners, will use the energy from their new SunBug Solar photovoltaic system to power their efforts.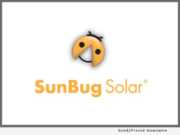 ARLINGTON, Mass., May 20, 2021 (SEND2PRESS NEWSWIRE) -- Founded by husband-and-wife team Jamie and Amanda Leef in 2017, Heal Vet is located in the Mount Auburn neighborhood intersecting Cambridge, Belmont and Watertown. Their new 48 panel solar electric system, designed and installed by SunBug Solar, is the finishing touch on an environmentally-conscious workplace.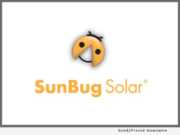 WATERTOWN, Mass., Dec. 17, 2020 (SEND2PRESS NEWSWIRE) -- Watertown Boys & Girls Club, a local non-profit, has partnered with Rise Up Solar, a philanthropic solar investment firm, to turn rising energy costs into an opportunity to go green and save big with an installation by SunBug Solar, an energy consulting and installation provider in Massachusetts.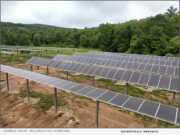 MONSON, Mass., Oct. 20, 2020 (SEND2PRESS NEWSWIRE) -- SunBug Solar, a Massachusetts-based solar solutions provider, has completed the construction of a dual-use solar-terra photovoltaic system in Monson, Massachusetts. The design of the system allows the local landowner to harvest both sun from above and crops from below on land which has been in the family for three generations.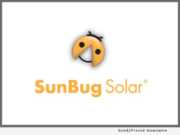 WESTFIELD, Mass., May 29, 2020 (SEND2PRESS NEWSWIRE) -- SunBug Solar, a Massachusetts solar energy provider with offices in Westfield and Arlington Mass., is pleased to announce the installation of its 2,000th customer. John Hoogstraten and Eileen Keegan, a couple residing in Williamsburg, Mass., are SunBug's 2,000th clients, having gone solar not once, but twice.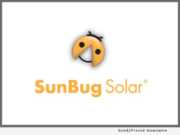 ARLINGTON, Mass., Feb. 15, 2018 (SEND2PRESS NEWSWIRE) -- SunBug Solar, a local solar installer in Arlington, Mass. is proud to announce it is now a Certified B Corporation. In so doing, SunBug joins the global movement of people using business as a force for good. B Corps are important because they inspire all businesses to compete not only to be the best in the world, but to be the best for the world.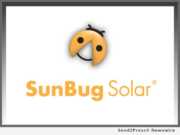 WESTFIELD, Mass., June 6, 2017 (SEND2PRESS NEWSWIRE) -- SunBug Solar is proud to announce the completion of the sign-up phase of the Solarize Windsor, Cummington, Goshen and Worthington (Solarize Mass WCGW) initiative. Solarize Mass WCGW is part of a Solarize Mass, a partnership between the Massachusetts Clean Energy Center (MassCEC) and the Green Communities Division of the Department of Energy Resources (DOER) that encourages the adoption of small scale solar in Massachusetts communities.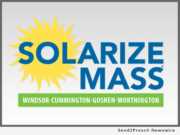 ARLINGTON, Mass., Nov. 7, 2016 (SEND2PRESS NEWSWIRE) -- SunBug Solar has been selected as the installer for the upcoming Solarize Mass program for the western Massachusetts towns of Windsor, Cummington, Goshen, and Worthington. The installer selection process was highly competitive, and SunBug Solar was unanimously chosen by town representatives from a competitive pool of eight solar providers.