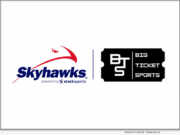 SPOKANE, Wash., April 25, 2023 (SEND2PRESS NEWSWIRE) -- Skyhawks Sports, powered by Stack Sports and renowned as the premier provider of youth sports programs for children aged 4 - 14 years in the United States, is thrilled to announce a partnership with Kevin Garnett's Big Ticket Sports for operation and management of Kick It 3v3 Soccer and Hoop It Up 3x3 Basketball events across the nation, further enhancing Skyhawks' extensive offerings.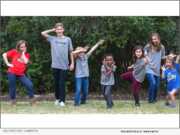 AUSTIN, Texas, May 21, 2020 (SEND2PRESS NEWSWIRE) -- After much consultation with our health professionals including infectious disease doctors and pediatricians, with newly released Guidelines for Summer Camps from the Governor's Task Force, representatives from the CDC, and many families, Kidventure, has made the decision to open camp programs beginning June 1, 2020.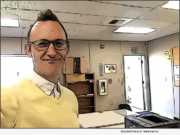 BERKELEY, Calif. /California Newswire/ -- Berkeley Coding Academy, a new computer science team of credentialed teachers, is offering summer camps to empower youth in Python Programming, Data Analytics, Machine Learning, and Artificial Intelligence.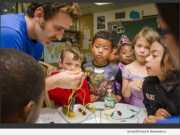 SAN FRANCISCO, Calif. /California Newswire/ -- Camp EDMO, a leading Bay Area non-profit offering STEAM and SEL oriented After School and Summer Camp Programs, announced that it is making its Comprehensive After School Programs, which encompass 180 days of the school year, available to Bay Area schools.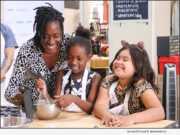 NEW YORK, N.Y., July 2, 2019 (SEND2PRESS NEWSWIRE) -- Nearly half of stay at home moms plan to network with other professionals to find new jobs, but unfortunately one third of them don't have contacts. And almost three-quarters of moms - and more than 70% of women without children - say mothers are offered fewer opportunities to move up the ladder than childless women. Enter Mompreneur and Me.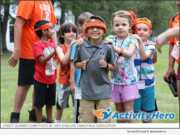 PALO ALTO, Calif. /California Newswire/ -- or the first time, families who struggle to make ends meet can apply for multiple summer camp scholarships with ActivityHero's simple online registration. Over 1,000 scholarships are available at 50 summer camps for as little as $20.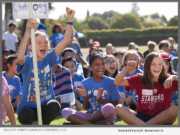 ARCADIA, Calif. /California Newswire/ -- Galileo Camps (Galileo Learning, LLC), one of the most renowned summer day camp providers in the country, will be putting down community roots this summer at Barnhart School on June 17, 2019.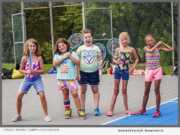 WASHINGTON, D.C., Dec. 13, 2018 (SEND2PRESS NEWSWIRE) -- Brainy Camps Association, which provides camps for children with chronic health conditions, announced that it will be launching a family camp for youth with celiac disease in summer 2019. Adding to its consortium of 12 condition-specific camps, Be Gluten Free Family Camp, or BG Free for short, was founded in conjunction with the Gastroenterology Department of Children's National Health System.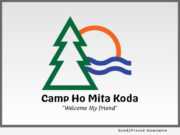 NEWBURY, Ohio, Oct. 2, 2018 (SEND2PRESS NEWSWIRE) -- The Camp Ho Mita Koda Foundation is pleased to announce that Ian Roberts has been named as Executive Director of the organization. Roberts is returning home to Ohio from Colorado, where he served most recently as Director of Overnight Camps for Avid4 Adventure in Boulder, Colorado.
READING, Mich., June 30, 2016 (SEND2PRESS NEWSWIRE) -- Adult Summer Camp Forever Fun, the Midwest's premier adult summer camp, is excited to add Shorts Brewing Company to the team. "The slogan of my camp is 'Everything you loved as a kid, plus craft beer!'" says Joel Paul Reisig, owner of Camp Forever Fun. "I want great beers at camp, and Shorts Brewing Company is one of the best."