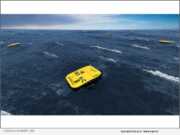 SEATTLE, Wash., July 7, 2020 (SEND2PRESS NEWSWIRE) -- Oscilla Power, Inc. is pleased to announce the launch of a private placement offering in accordance with Regulation Crowdfunding (Reg. CF) adopted by the U.S. Securities and Exchange Commission (SEC) through MicroVentures.
SEATTLE, Wash., April 27, 2020 (SEND2PRESS NEWSWIRE) -- LIQUI MOLY today announced it has partnered to provide motor oil to Seattle area repair shops for free oil changes to more than 150 area healthcare professionals.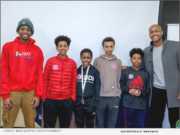 SEATTLE, Wash., April 21, 2020 (SEND2PRESS NEWSWIRE) -- On April 25 from 1 to 3 p.m., Union of Tigrean Women North America Seattle Chapter, a charitable non-profit organization supporting socio-cultural and educational causes of Ethiopians, invites the community to attend the African Youth Drug Prevention presentation of findings. The presentation will take place at the Washington State Coalition of African Community Leaders (WSCACL) quarterly meeting via Zoom.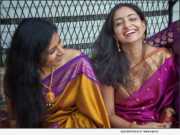 SEATTLE, Wash., March 6, 2020 (SEND2PRESS NEWSWIRE) -- Shobitam Inc,. designers of beautiful Indian Ethnic Wear announced the release of Shobitam Signature Collections, their largest product launch yet. The Pure Silk Sarees of the Signature Collections are inspired by the rich heritage of Indian handloom and mark a significant expansion to Shobitam's collection of highly rated sarees, blouses, gowns and jewelry.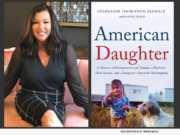 SEATTLE, Wash., Jan. 28, 2020 (SEND2PRESS NEWSWIRE) -- "AMERICAN DAUGHTER" (ISBN: 978-1632992529) tells an extraordinary story of trauma, healing and transcendence in this powerful memoir by Stephanie Thornton Plymale. As CEO and visionary of the Heritage School of Interior Design - the premier interior design school on the west coast - she kept her past a fiercely guarded secret.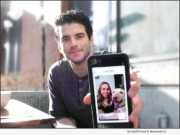 SEATTLE, Wash., Oct. 31, 2019 (SEND2PRESS NEWSWIRE) -- New dating app Wowzer is officially available for download nationally, with user-growth marketing focused on the company's home city of Seattle. The app that helps dog-loving humans make more meaningful connections will launch in Seattle this fall before bringing the Wowzer community experience to cities nationwide later in 2020. (VIDEO)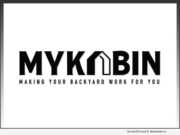 SEATTLE, Wash., Oct. 14, 2019 (SEND2PRESS NEWSWIRE) -- MyKabin, a Seattle construction firm specializing in making it easier, faster and less expensive for homeowners to build a personalized and sustainable detached accessory dwelling unit, just completed its first backyard cottage build at a Madison Valley home.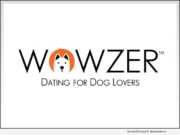 SEATTLE, Wash., Oct. 10, 2019 (SEND2PRESS NEWSWIRE) -- Dogs are great companions and, now, they can be your "wingpup." After all, who doesn't need a little bark in their dating journey? Wowzer is throwing single dog lovers a bone. Launching on Oct. 23 for iOS, Wowzer is the dating app for dog lovers.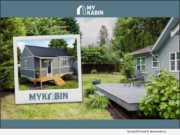 SEATTLE, Wash., May 30, 2019 (SEND2PRESS NEWSWIRE) -- Now residents of Western Washington have access to affordable backyard living space with the launch of MyKabin, a new construction firm specializing in backyard cottages. MyKabin has reimagined the construction process by focusing on creating a beautiful, prefabricated cottage with a minimally disruptive installation process that saves homeowners time, money, and the hassle of a lengthy construction project.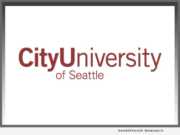 SEATTLE, Wash., March 11, 2019 (SEND2PRESS NEWSWIRE) -- The private, nonprofit City University of Seattle is demonstrating its support for students impacted by the recently announced closure of Art Institute campuses. To assist students seeking options to continue their education, City University of Seattle is offering a 25 percent tuition scholarship to students transferring from any AI campus.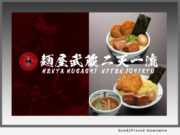 SEATTLE, Wash., Oct. 23, 2018 (SEND2PRESS NEWSWIRE) -- The North America second location MENYA MUSASHI NITEN ICHIRYU Seattle is having a Grand Opening Special Event on Friday, November 9, 2018 in Capitol Hill, Seattle.