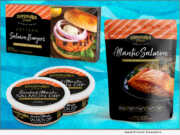 HIXTON, Wis., Sept. 20, 2022 (SEND2PRESS NEWSWIRE) -- Superior Fresh, America's first land-based Atlantic salmon farm, is pleased to announce three new, coast-to-coast ways to enjoy their heart-smart Atlantic salmon. Retail-ready frozen premium fillets, burgers, and dips are now available nationwide at select retailers and online.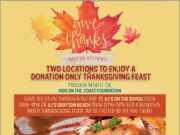 DESTIN, Fla., Nov. 18, 2021 (SEND2PRESS NEWSWIRE) -- For the sixth year, AJ's on the Bayou, will host a free Thanksgiving Day meal from 11 a.m. till 4 p.m. Last year, the waterfront restaurant served close to 1,000 meals. "We open up our doors to everyone, to ensure that no one is alone or hungry for the holiday," says Keith Waters, Director of Operations for AJ's.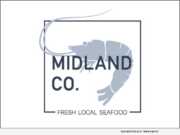 STORY CITY, Iowa, Aug. 17, 2021 (SEND2PRESS NEWSWIRE) -- Located in the heart of the Midwest, Midland Co. continues to stock shrimp in the production facility in preparation for regular monthly production. Midland Co.'s mission is to raise sustainable, ethical, and delicious seafood.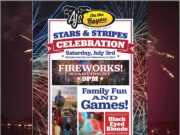 FORT WALTON BEACH, Fla., June 25, 2021 (SEND2PRESS NEWSWIRE) -- The folks at AJ's Seafood and Oyster Bar know that there's no better way to kick off the summer than with a live firework show along Florida's Emerald Coast. That's why it's excited to host a free firework show at AJ's on the Bayou, one of its four popular locations.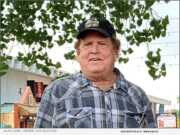 DESTIN, Fla., May 14, 2021 (SEND2PRESS NEWSWIRE) -- In 2020, readers of "Nation's Restaurant News" had a chance to weigh in on who they considered leaders in the restaurant industry. The people have spoken and Florida's own Alan Laird, owner of AJ's Seafood & Oyster Bar, ranked number 37 out of 500 submissions in the category for "Most Influential Restaurant Executives in the Country" on its "Power List 2020."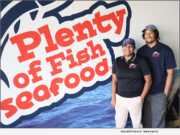 LANCASTER, Calif. /California Newswire/ -- Billy Wright II and his sister, Bree Wright recently opened Plenty of Fish Seafood, their first restaurant in a chain of seafood eateries, in Lancaster, Calif., the heart of the valley's high desert!