Home
Tags
Scientology Network
Tag: Scientology Network News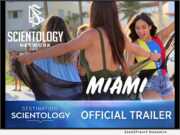 LOS ANGELES, Calif. /California Newswire/ -- Hispanic Heritage Month is celebrated annually September 15-October 15 to honor the history, culture and contribution of American citizens and residents whose ancestors came from Spain, Mexico, the Caribbean and Central and South America. And what better way to do so than with a visit to the Scientology Network on DIRECTV Channel 320, streaming on Scientology.tv, mobile apps and via the Roku, Amazon Fire and Apple TV platforms.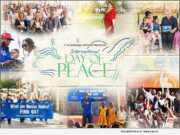 LOS ANGELES, Calif. /California Newswire/ -- On International Day of Peace, September 21, a full day of programming on the Scientology Network showcases solutions to create a more peaceful world. The Universal Declaration of Human Rights calls on those who cherish freedom to "strive by teaching and education to promote respect for these rights and freedoms."
LOS ANGELES, Calif. /California Newswire/ -- For UN World Youth Skills Day, celebrated July 15, the Church of Scientology International provides skills training resources for mentors, nonprofits and community programs to help youth improve their ability to learn new skills and survive in today's competitive and challenging world. These are available free of charge on the Scientology website at Scientology.org/courses.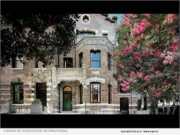 LOS ANGELES, Calif. /California Newswire/ -- Established July 4, by Scientology Founder L. Ron Hubbard, the Founding Church of Scientology in Washington, D.C., holds a unique place in the history of the Scientology religion. It was inaugurated blocks from the White House and served as the first fully formed center of Scientology training and religious counseling.
LOS ANGELES, Calif. /California Newswire/ -- Scientology Network's "Meet a Scientologist" television series celebrates the work of agricultural engineer Peter Vajda, the Church of Scientology International announced today. For Vajda, this year's Earth Day theme, "Restore Our Earth," is a passion and way of life as it focuses attention on regenerating the world's ecosystems through natural processes, emerging green technologies and innovative thinking.