Home
Tags
Science fiction novel
Tag: science fiction novel News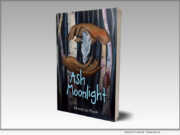 QUEENSLAND, Australia, Aug. 21, 2023 (SEND2PRESS NEWSWIRE) -- Emerging author Dewalt du Plessis introduces readers to his mesmerizing imagination and world-building skills in his debut novel, "Ash Moonlight" (ISBN: 978-0228886617; July, 2022). Originally conceived as song lyrics, "Ash Moonlight" has blossomed into a captivating tale set in a post-apocalyptic world. In this era, following The Great Star Fall, the once-kindled bonds of unity have been replaced by mounting tensions between the Ahusaka and Dyenie tribes.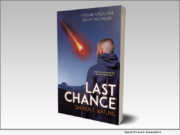 SYDNEY, New South Wales, Nov. 15, 2022 (SEND2PRESS NEWSWIRE) -- "Last Chance: A Future Apocalypse Caught in a Trilogy" by Darren E. Watling (ISBN: 978-0228882879; released Oct., 2022) is a quirky look at earth's final hours. The best and brightest are sent to colonize a more stable planet as earth meets its untimely demise. However a Plan B rocket contains a motley crew who could be described as "wildcards" at best.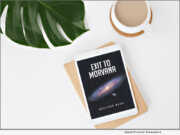 LUMBY, British Columbia, May 3, 2022 (SEND2PRESS NEWSWIRE) -- Sci-Fi book "Exit to Morvana" (ISBN: 978-0228836261) by Canadian author Marilynn Wood, started out as a book about our socioeconomic problems on this planet. After the author experienced a UFO event, she began to wonder what beings from another planet would think of us, and the way we treat one another. From this "Exit to Morvana" was born.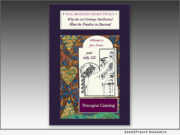 SHELBURNE, Nova Scotia, Canada, Dec. 21, 2021 (SEND2PRESS NEWSWIRE) -- Philosopher and historian Procopius Canning announces the release of "The Modern Prometheus: Why the 21st Century Intellectual Must Be Fearless to Succeed" (ISBN: 979-8735137177). In this book, Canning, writing as an exiled fugitive 300 years from today, combines science fiction with established philosophical concepts.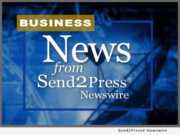 LITTLE ROCK, Ark., March 12, 2021 (SEND2PRESS NEWSWIRE) -- Cirsova Publishing is proud to announce that it has partnered with Michael Tierney and Robert Allen Lupton to restore and reprint Julian Hawthorne's "The Cosmic Courtship," a never-before-collected pulp Planetary Romance by the son of famed American author Nathaniel Hawthorne.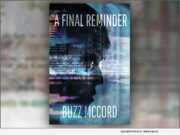 HUNTINGTON BEACH, Calif. /California Newswire/ -- Born out of a raging pandemic, Buzz McCord's new techno-thriller wrestles with artificial intelligence, surveillance and sex crime. "A Final Reminder" (ISBN: 978-1736148815) moves energetically between upbeat and malevolent. Its author wrote it to simultaneously entertain and enrage.