Home
Tags
Retirement planning
Tag: retirement planning News
FRANKLIN, Tenn., March 16, 2022 (SEND2PRESS NEWSWIRE) -- Southwestern Investment Group (SWIG), an independent wealth management company and one of the nation's fastest-growing Registered Investment Advisers, today announced the 20th anniversary of its founding.
COLORADO SPRINGS, Colo., Feb. 24, 2022 (SEND2PRESS NEWSWIRE) -- Financial Advisor Keith Eckhardt of the financial services firm Edward Jones in Colorado Springs has achieved the professional designation of Chartered Retirement Plan Specialist. Eckhardt successfully completed the Chartered Retirement Plan Specialist, or CRPS®, Professional Education Program from the Denver−based College for Financial Planning.
ATLANTA, Ga., May 19, 2021 (SEND2PRESS NEWSWIRE) -- Independent, full-service employee benefits consulting firm Strategic Benefits Advisors, Inc. (SBA) issued a statement today notifying plan sponsors of pending bipartisan legislation that could significantly impact employer-sponsored retirement plans.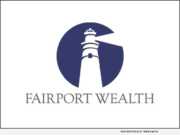 CLEVELAND, Ohio, Feb. 25, 2021 (SEND2PRESS NEWSWIRE) -- Fairport Wealth is pleased to announce that the Greater Cleveland Food Bank, the largest hunger relief organization in Northeast Ohio, is its 2021 Community Beacon recipient.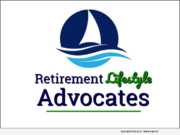 GRAND RAPIDS, Mich., Jan. 7, 2021 (SEND2PRESS NEWSWIRE) -- Does the Recently Passed COVID Relief Bill Threaten Your Retirement? According to Dennis Tubbergen, a partner with Retirement Lifestyle Advocates, that question is not as crazy as you may be thinking it is.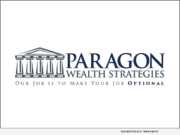 JACKSONVILLE, Fla., Dec. 4, 2020 (SEND2PRESS NEWSWIRE) -- PARAGON Wealth Strategies, a Fee-Only Registered Investment Advisor and comprehensive wealth management firm, has acquired Mellen Money Management - a fee only financial planning firm specializing in investment management and life-stages planning for growing families.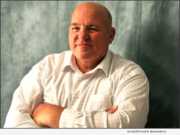 LOVELAND, Colo., Sept. 18, 2019 (SEND2PRESS NEWSWIRE) -- Gary W. Hansen, President, Retirement Planning Center of the Rockies, LLC, has earned the Retirement Income Certified Professional(R) (RICP(R)) designation from The American College of Financial Services.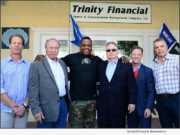 SPRING LAKE, N.J., July 10, 2019 (SEND2PRESS NEWSWIRE) -- Trinity Financial, Sports & Entertainment Management Company, a division of Peter Grandich and Company, announced today that it has teamed with the Sports & Entertainment Division of one of the largest CPA firms in the Tri-State Region, WithumSmith+Brown, PC ("Withum").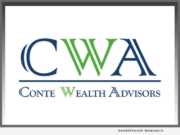 TAMPA, Fla., March 14, 2019 (SEND2PRESS NEWSWIRE) -- Camp Hill, Pennsylvania based independent financial services firm, Conte Wealth Advisors, LLC (CWA), has welcomed its first Tampa, Florida advisor, Robert Seaman, to its advisory team.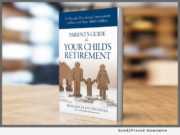 WASHINGTON, D.C., Aug. 20, 2018 (SEND2PRESS NEWSWIRE) -- In his compact new book, "Parent's Guide to Your Child's Retirement: 21 Thought-Provoking Conversations to Have with Your Adult Children" (ISBN: 978-0999641415) Chartered Retirement Planning Counselor(SM) Rodger Alan Friedman, delivers an easy to follow structure that may serve to enable you and your adult children to have positive, engaging and thoughtful conversations regarding their future retirement.
KIRKLAND, Wash., March 16, 2017 (SEND2PRESS NEWSWIRE) -- If you're considering long-term care insurance, or already have a policy, "Tax time is a good time to look for help from Uncle Sam," says Denise Gott, CEO of ACSIA Partners, one of the nation's largest long-term care insurance agencies. "And the help you get could be more than negligible."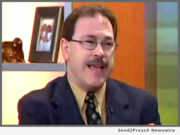 CHICAGO, Ill., July 15, 2016 (SEND2PRESS NEWSWIRE) -- More people than ever are looking at ways to safeguard their future retirement income from the financial costs and burdens of Long Term Health Care, says Matt McCann, a nationally known expert on Long Term Care Planning. These costs can have a dramatic impact on a person's 401(k), 403(b), IRA and other assets.