Tag: Restaurant News - Page 2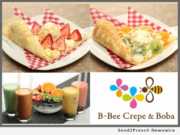 CHICAGO, Ill., June 7, 2017 (SEND2PRESS NEWSWIRE) -- B-Bee Crepe & Boba, beloved Japanese-style crepe specialty restaurant located inside Mitsuwa Marketplace in Arlington Heights, Illinois, is delighted to announce its reopening on June 19, 2017, featuring a new selection of savory and sweet crepes made of fresh fruits and special whipped cream.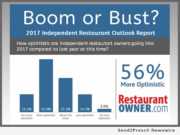 PHOENIX, Ariz., Feb. 15, 2017 (SEND2PRESS NEWSWIRE) -- RestaurantOwner.com released the results of their 2017 Independent Restaurant Outlook Survey. The results summarize input gathered from over 500 independent restaurant owners regarding their restaurant outlook for 2017. The results indicate independent restaurant owners are optimistic about 2017, a theme supported by a majority who plan to grow and invest in their restaurant business in 2017.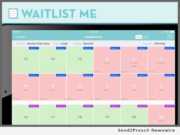 CHARLESTON, S.C., Feb. 7, 2017 (SEND2PRESS NEWSWIRE) -- Waitlist Me, Inc. announced a new set of table management features for its popular iPad and Android apps that helps restaurant staff know the best place to seat the next customer. The solution for managing tables without a spatial floor plan is an industry first, and was developed by combining insights from psychology, data science, and cutting-edge design principles.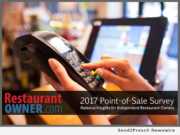 PHOENIX, Ariz., Jan. 25, 2017 (SEND2PRESS NEWSWIRE) -- RestaurantOwner.com released the 2017 POS Survey Report today. The report summarizes input gathered from 1,190 independent restaurant owners from around the world regarding over 100 different brands of POS systems, focusing on several critical aspects including cost, installation and support experience, and features. The results of this survey provide unique insight into the POS system market and emerging trends, all of which are valuable to independent restaurant owners.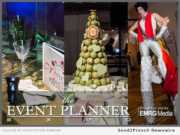 NEW YORK, N.Y., Oct. 3, 2016 (SEND2PRESS NEWSWIRE) -- The Event Planner Expo, is back! This Wednesday, October 5, 2016, EMRG Media is hosting The Event Planner Expo at The Metropolitan Pavilion. The Event Planner Expo is known to have the best venues and services in the event planning industry as well as an exclusive speaker series.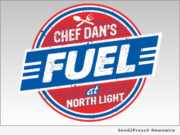 DESTIN, Fla., Aug. 22, 2016 (SEND2PRESS NEWSWIRE) -- FUEL at North Light, a new restaurant providing coastal fare with island flare by North West Floridian tastemaker and chef, Dan Pettis, will open at North Light Yacht Club at 113 E John Sims Parkway. The 100 seat, casual, fine dining destination will provide locally sourced food in a relaxed yet upscale atmosphere with expansive, breathtaking, waterfront views.