Home
Tags
Printing and Packaging
Tag: Printing and Packaging News
COLLIERVILLE, Tenn., May 4, 2020 (SEND2PRESS NEWSWIRE) -- According to 2002 study popularized by Joseph Epstein of the New York Times "81 percent of Americans feel that they have a book in them - and should write it." This equates to roughly 170 million adults over the age of 18 out of the entire United States population alone says InstantPublisher; a conservative number of potential authors. Maybe you are one of them.
HEBRON, Ky., April 21, 2020 (SEND2PRESS NEWSWIRE) -- FiberShield.org, a new international coalition of paper and packaging companies, founded by Ed Zumbiel of Zumbiel Packaging, Hebron, Kentucky and Andreas Keller, of Pawi, Switzerland, in response to the PPE shortage, has, in less than a month manufactured more than 1 million face shields to help protect those on the frontlines fighting COVID-19.
BELLEVILLE, N.J., April 14, 2020 (SEND2PRESS NEWSWIRE) -- BluEdge is proud to announce that our production facilities have been reconfigured and dedicated to the production of PPE Face Shields. Over the past several weeks, BluEdge has transferred all of its Ultimaker 3D printers to its Belleville, New Jersey branch.
COLLIERVILLE, Tenn., Dec. 4, 2019 (SEND2PRESS NEWSWIRE) -- InstantPublisher.com announces the release of a tip sheet covering the reasons why you should write and print your own book now. There has never been a better time for self-publishing authors to get their books out in the marketplace.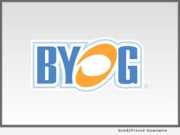 DUBLIN, Calif., Oct. 16, 2018 (SEND2PRESS NEWSWIRE) -- Build Your Own Garment (BYOG) releases a checklist of what to look for in high quality logo embroidery from an embroidery design studio. When using embroidery to represent an organization, the logo must be striking and memorable for all the right reasons.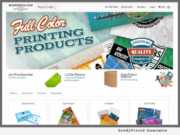 GREENWOOD VILLAGE, Colo., Oct. 1, 2018 (SEND2PRESS NEWSWIRE) -- In today's business environment with increasing competition from internet companies Greenwood Village based Catch Fire Marketing has announced the launch of its Bcardsnow.com internet-based printing platform.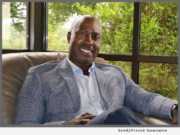 GREENVILLE, S.C., Sept. 26, 2018 (SEND2PRESS NEWSWIRE) -- It's an oft-proven fact of business and industry that expansion, in and of itself, does not always and automatically lead to bigger and better things. For example, about eight years ago, Hartness, An ITW Company, recognized that it had outgrown its main facility.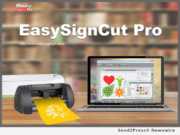 BEIJING, China and NEW YORK, N.Y., May 16, 2017 (SEND2PRESS NEWSWIRE) -- As the world's leading sign-making solution provider, EasyCut Studio recently announced its newly-developed professional version of vinyl cutting software - EasySignCut Pro, The software includes a host of advanced features plus accurate contour cutting capability.