Home
Tags
Non-fungible Token
Tag: Non-fungible Token News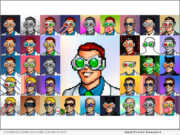 ALEXANDRIA, Va., May 11, 2022 (SEND2PRESS NEWSWIRE) -- Non-fungible tokens, or NFTs for short, have already enabled many innovative use cases, from digital collectibles to private membership experiences. Today, CleverFiles, a software company based in Alexandria, VA, announced its collection of 100 full-featured transferable lifetime licenses for its world-famous data recovery software, Disk Drill, sold as NFTs on OpenSea.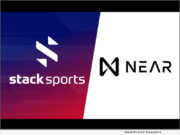 PLANO, Texas, April 27, 2022 (SEND2PRESS NEWSWIRE) -- Stack Sports - the global technology leader in sports software announced today that it will be partnering with the NEAR Foundation, a Swiss non-profit that oversees the NEAR blockchain ecosystem, to launch an athlete-focused NFT platform. The new Stack NFT platform will give all athletes an opportunity to create and mint their own NFTs on NEAR's blockchain.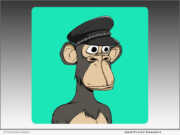 LOS ANGELES, Calif. /California Newswire/ -- The non-fungible token (NFT) market is changing the way some big companies and major products get exposure. And, Apocalyptic Apes is a unique collection of 8,800 post-apocalypse themed chimp NFTs on the Ethereum platform. They're available on the company's website, and OpenSea, the world's first and largest NFT marketplace.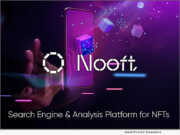 SHERIDAN, Wyo., Feb. 15, 2022 (SEND2PRESS NEWSWIRE) -- NOOFT project is a one-stop-platform for the NFT market, with a unique AI-based ecosystem designed to filter and index millions of NFTs from marketplaces around the web so that NFTs' enthusiasts can get everything they need about the NFT world in no time.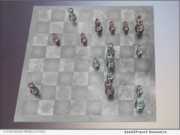 NEW YORK, N.Y., Nov. 19, 2021 (SEND2PRESS NEWSWIRE) -- A Magnus Carlsen chess brilliancy that wrapped up his successful 2016 World Chess Championship match defense has been minted by Citrusw00d Productions on the OpenSea non-fungible token (NFT) marketplace.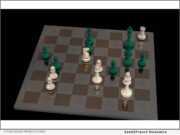 NEW YORK, N.Y., Nov. 5, 2021 (SEND2PRESS NEWSWIRE) -- Art collectors and chess lovers will soon have a chance to own high-quality depictions of historically important chess battles in the form of non-fungible tokens (NFTs) issued through Citrusw00d Productions. Citrusw00d has minted an initial pair of multimedia chess films on the OpenSea NFT marketplace that will list for sale on Saturday, Nov. 6, 2021.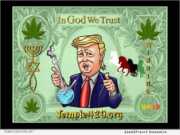 LOS ANGELES, Calif. /California Newswire/ -- This isn't your normal church bake sale, more like "Baked Sale." Temple420.org tries a unique membership drive method. Hoping that people would gravitate towards their message of hope in the End Times and join the organization less than 100 people subscribed to their YouTube channel. The for-profit church has yet to sell many NFTs as hoped. Now, they are trying gifting cannabis to new members.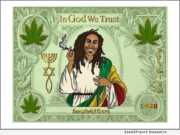 LOS ANGELES, Calif. /California Newswire/ -- "I think it is the church's job to look out for our follower's spiritual and financial well-being during this challenging time of global upheaval and Let's Go Brandon! Temple 420 shares what we sincerely think and hopefully, the lives of people who listen to us are better for it," says Temple 420 founder Craig X Rubin.