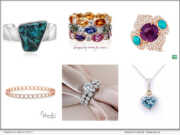 LAS VEGAS, Nev., March 9, 2023 (SEND2PRESS NEWSWIRE) -- The American Gem Society (AGS), a nonprofit association dedicated to consumer protection, is proud to celebrate and recognize its women designers, as well as women leaders in the jewelry industry during Women's History Month 2023.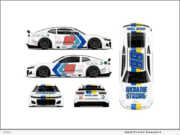 LAS VEGAS, Nev., March 4, 2022 (SEND2PRESS NEWSWIRE) -- Stefan Parsons' 99 car, which is sponsored by Sokal, a full-service advertising agency based out of Raleigh, North Carolina, will feature a 'Ukraine Strong' paint scheme at this weekend's Xfinity race in Las Vegas, Nevada.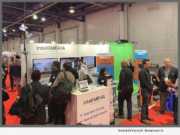 CERRITOS, Calif. /California Newswire/ -- Leading Cloud video solutions provider IntelliMedia Networks' (NAB 2019 Booth SU 8924) two products have been shortlisted for 2019 NAB Show Product of the Year Awards. The 18-year old media solutions company based out of Los Angeles, provides IP video delivery and streaming media solutions.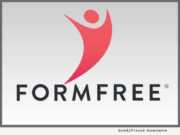 LAS VEGAS, Nev., Sept. 18, 2018 (SEND2PRESS NEWSWIRE) -- FormFree today announced the release of NextGen, a new platform that builds on the company's award-winning AccountChek service. Unveiled from the main stage of Digital Mortgage 2018 in Las Vegas, NextGen increases the precision and ease with which lenders determine their borrowers' ability to pay loans.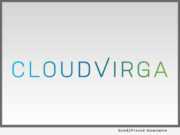 LAS VEGAS, Nev., Sept. 17, 2018 (SEND2PRESS NEWSWIRE) -- Cloudvirga, a leading provider of digital mortgage software, today announced its Cloudvirga Mobile POS, a mobile-first mortgage point-of-sale solution tuned to serve the needs of loan originators and homebuyers in a purchase mortgage market.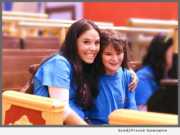 LAS VEGAS, Nev., Aug. 6, 2018 (SEND2PRESS NEWSWIRE) -- Kids of Courage, a medically-supervised travel program for seriously sick children and young adults, is currently in Las Vegas for their annual summer adventure. The unique non-profit program provides adaptive activities and events for individuals with life-threatening illnesses and serious disabilities. The current group consists of 120 medically-fragile campers from all over North America, accompanied by volunteer physicians, nurses, paramedics, emergency medical technicians, and caretaker counselors.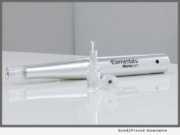 LAS VEGAS, Nev., June 25, 2018 (SEND2PRESS NEWSWIRE) -- Micro-needling has become one of the more popular skin care procedures across the globe; however increasing concern over misuse and other risks threaten to dampen its use. But a new product from Skin Moderne debuting at the 2018 International Esthetics, Cosmetics & Spa Conference, promises to deliver all of the benefits of micro-needling without any of the risks.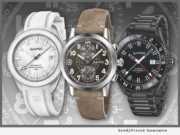 LAS VEGAS, Nev., May 16, 2018 (SEND2PRESS NEWSWIRE) -- Eberhard & Co. and Beaugeste Luxury Brands - the Brand's agent and representative in the United States - will participate in the next edition of Couture-Time Las Vegas, the great exhibition hosting the most important luxury watch brands and America's top retail community, in an exclusive and luxurious setting.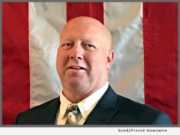 LAS VEGAS, Nev., April 17, 2018 (SEND2PRESS NEWSWIRE) -- Mitchell T. Tracy, Republican candidate for Clark County Commissioner District F is fed up. He says that Tisha Black, a Harry Reid Democrat, is running on the Republican Party ticket, but she's a 'never Trump Republican' who is going up against him, an authentic pro Trump, Reagan conservative.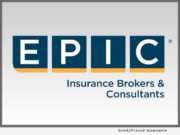 LAS VEGAS, Nev. /California Newswire/ -- EPIC Insurance Brokers and Consultants, a retail property, casualty insurance brokerage and employee benefits consultant, announced today that Marketing Communications Manager Andrea Racanelli of The Capacity Group - an EPIC Company will present at the International Luxury Coach and Transportation (LCT) Show on Tues., March 13 at 9 a.m. at the Mandalay Bay Resort and Casino in Las Vegas, Nev.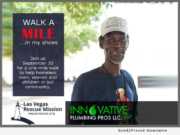 LAS VEGAS, Nev., Sept. 19, 2017 (SEND2PRESS NEWSWIRE) -- Most people know when they are going to get their next meal or where they are going to lay their head to sleep. That is not the case for over 9,000 homeless men, women and children in the community, says Innovative Plumbing Pros LLC who is partnering with the Las Vegas Rescue Mission and sponsoring the 6th Annual Walk a Mile in My Shoes event.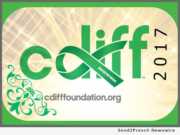 LAS VEGAS, Nev., Aug. 16, 2017 (SEND2PRESS NEWSWIRE) -- C Diff Foundation welcomes Dale Gerding, MD, FACP, FIDSA, and Professor of Medicine at Loyola University Chicago Stritch School of Medicine in Maywood, Illinois and Research Physician at the Edward Hines Jr. VA Hospital as Conference Chair of the upcoming 5th Annual International "C.diff. Awareness Conference and Health EXPO," taking place on November 9 and 10, 2017 at the University of Nevada - Las Vegas, Thomas and Mack Center, 2nd Floor Pavilion.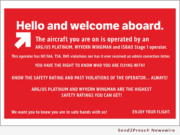 LAS VEGAS, Nev., Aug. 29, 2016 (SEND2PRESS NEWSWIRE) -- When you think private jets, you probably think of a huge company, with tons of employees, corporate buildings, fancy cars, luxury lifestyle, and a loss of touch with the common man. It may surprise you to know, that NV JETS is the smallest operator in Nevada, with less than 10 employees, and still outdoing the competition.