Home
Tags
Napa Valley Winery
Tag: Napa Valley Winery News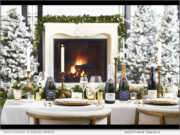 NAPA, Calif. /California Newswire/ -- Domaine Carneros, the award-winning California grower-producer of method traditionelle sparkling wines, has a wide array of gifts available for the 2022 holiday season. Curated by the team at the French inspired chateau situated at the gateway to wine country in northern California, the offerings range from charcuterie and chocolate pairings with wine, to sabers and chillers to luxury candles, all paired up in gift sets that are sure to please.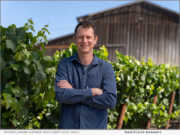 NAPA, Calif. /California Newswire/ -- As harvest kicks off in Napa this week, Domaine Carneros Winery is pleased to announce the appointment of Tim Rowe, seasoned viticultural expert with over a decade of impressive positions within the California wine industry, to the position of Vineyard Manager. Succeeding Alberto Zamora, who is retiring after a 40-year career in the wine industry, ten of which were spent transforming the vineyards at Domaine Carneros, Rowe states that his new position is a viticulturist's dream.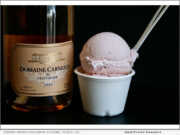 SAN FRANCISCO, Calif. /California Newswire/ -- Just in time for Rosé season, San Francisco small-batch ice cream brand Humphry Slocombe - known for its imaginative ingredient-driven flavors - has partnered with the Napa Valley's first name in top quality sparkling wine, Domaine Carneros, to revisit its smash hit "Rosé All Day" flavor, this time as a dairy-based ice cream.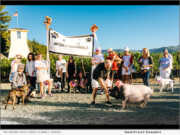 NAPA, Calif. /California Newswire/ -- Jameson Humane ("Jameson"), a solutions-based nonprofit and animal sanctuary which educates to inspire change on behalf of companion and farmed animals, is holding its signature fundraising event, WineaPAWlooza 2022, live and in-person on June 24 and June 25 at 5 p.m., PT. Combining two things that are universally loved (wine and animals), WineaPAWlooza has consistently earned its place as one of the top 10 wine events in the country.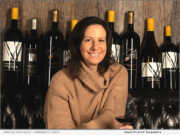 NAPA VALLEY, Calif. /California Newswire/ -- The partners of Parallel Napa Valley are pleased to announce the promotion of their General Manager Adrienne D.A. Smith to General Manager and Partner. After four years with the company, Adrienne has overseen strong growth for the brand in her role overseeing marketing, hospitality, sales and operations with an innovative and high energy approach.