Home
Tags
Jewish Interest
Tag: Jewish Interest News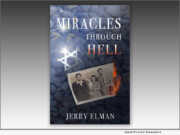 HONEOYE, N.Y., Feb. 22, 2022 (SEND2PRESS NEWSWIRE) -- Very little has been written about the children of Holocaust survivors and the psychological impact passed on to them through the silence of their parents, says author Jerry Elman in his new book "Miracles Through Hell" (ISBN: 978-0578348711; Waterview Books).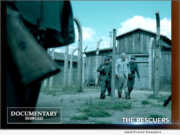 LOS ANGELES, Calif. /California Newswire/ -- Each year, the United Nations sets aside January 27 as International Holocaust Remembrance Day. This day marks the liberation in 1945 of the Auschwitz-Birkenau death camps where between 1.1 and 1.5 million people died, most of them Jews. But while we remember those who perished in the Holocaust, let us also honor those who put their own lives on the line to rescue thousands destined for that fate.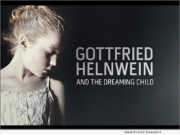 LOS ANGELES, Calif. /California Newswire/ -- Scientology Network's Documentary Showcase marks International Holocaust Remembrance Day by airing "Big Sonia" and "Gottfried Helnwein and the Dreaming Child." The UN set aside January 27, the anniversary of the 1945 liberation of Auschwitz-Birkenau, as International Holocaust Remembrance Day.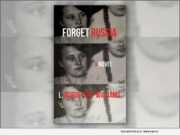 NEW YORK, N.Y., Sept. 21, 2020 (SEND2PRESS NEWSWIRE) -- "Forget Russia" (ISBN: 978-1732848047) by L. Bordetsky-William, scheduled for publication on December 1, 2020 by Tailwinds Press, tells the story of three generations of Russian-American Jews journeying back and forth, throughout the twentieth century, between America and Russia, searching for some kind of home and, of course, finding something altogether different.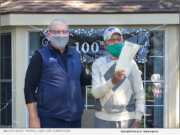 FORT COLLINS, Colo., Sept. 15, 2020 (SEND2PRESS NEWSWIRE) -- Author Nancy Sprowell Geise announces that on Sunday, September 14, 2020, Mayor Troxell presented Holocaust survivor with the honor in recognition of Joe's 100th birthday. Joe said, "I am so honored and grateful that I'm still alive to celebrate 100 years. I can't believe it. I love life and I love people."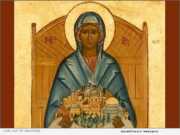 PHILADELPHIA, Pa. and BELOIT, Wis., Sept. 8, 2020 (SEND2PRESS NEWSWIRE) -- Our Lady of Palestine, a not for profit webstore, signs an exclusive international distribution agreement with Blest Art, Inc., a religious goods company of Beloit, Wisconsin, to sell handicraft products from the Holy Land originating from the Palestinian Territory and Israel.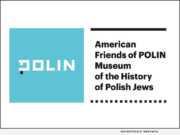 NEW YORK, N.Y., Feb. 14, 2020 (SEND2PRESS NEWSWIRE) -- American Friends of POLIN Museum of the History of Polish Jews, Inc. is pleased to announce the naming of the position of Chief Curator of POLIN Museum's Core Exhibition, thanks to a generous gift from Ronald S. Lauder.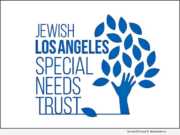 LOS ANGELES, Calif. /California Newswire/ -- In recognition of the highly impactful, life-changing work provided to people with disabilities in the region, the Jewish Community Foundation of Los Angeles (The Foundation) has awarded Jewish Los Angeles Special Needs Trust & Services (JLA Trust) with a three-year, $250,000 Next Stage Grant.