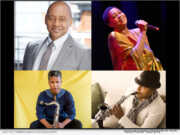 POMPANO BEACH, Fla., Aug. 14, 2023 (SEND2PRESS NEWSWIRE) -- Pompano Beach Arts is proud to announce the headlining acts for Jazz Fest Pompano Beach 2024. Grammy(r) Award-winning saxophonist Branford Marsalis, one of the most iconic jazz musicians of our time, leads a stellar lineup of internationally renowned artists including Ms. Lisa Fischer & Grand Baton, David Sanchez, and Najee.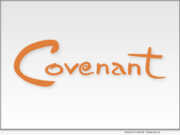 NEW YORK CITY, N.Y. and BERKELEY, Calif., Jan. 24, 2023 (SEND2PRESS NEWSWIRE) -- Covenant Winery, which highlights appellation driven wines from California and Israel, kicks off its 20th anniversary celebration on Sunday, February 5 at City Winery from 2:30 p.m. to 5 p.m. in New York City with a jazz concert led by winery founder and proprietor, Jeff Morgan, and friends.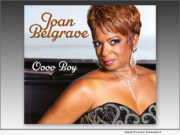 DETROIT, Mich., Oct. 24, 2022 (SEND2PRESS NEWSWIRE) -- Dynamic singer and songwriter Joan Belgrave latest EP release, "Oooo Boy," gives expression to three distinct declarations of love. With her lush voice drawing liberally from gospel, soul, and pop traditions, Joan gives her all on these tunes, which are produced by Sanchez Harley (Shirley Caesar, Mighty Clouds of Joy, RiZen and others).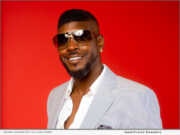 ATLANTA, Ga., June 13, 2022 (SEND2PRESS NEWSWIRE) -- At a time when Jazz music could truly use a boost in listenership, singer Tony Hightower is on a mission to be the bridge to help a younger generation of appreciators crossover. With his sophomore album LEGACY entering the marketplace in June 2022, all-around singer/entertainer Hightower - a protégé of the late Freddy Cole - is leveraging his R&B and Hip-Hop roots to entice more young people to dig jazz.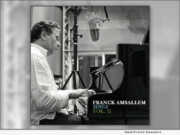 BERKELEY, Calif. /California Newswire/ -- The Covenant Winery Summer Concert Series kicks off Memorial Day weekend in Berkeley with acclaimed French/American jazz pianist, composer and arranger Franck Amsallem. Franck has recorded ten CDs under his own name as well as a collaboration, "New York Stories," with (Berkeley's own) Joshua Redman, Roy Hargrove, and Danny Gatton on Blue Note.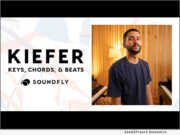 BROOKLYN, N.Y., Nov. 10, 2021 (SEND2PRESS NEWSWIRE) -- Award-winning pianist and producer Kiefer and online music school Soundfly have developed a comprehensive new piano course that bridges the world of jazz and hip-hop. Kiefer: Keys, Chords, and Beats is available today in Soundfly's subscription library of creative music courses and offers an in-depth look inside Kiefer's creative process, giving students the tools to transform their own piano skills.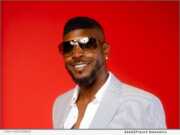 ATLANTA, Ga., Oct. 6, 2021 (SEND2PRESS NEWSWIRE) -- Singer/Songwriter Tony Hightower is taking up the mantle to be a bridge that ushers R&B audiences into Jazz - Real Jazz. With years of experience as a singer, drummer, and actor (easily recognizable from his work in Tyler Perry movies/TV/stage productions), Atlanta-native Hightower is still just getting started.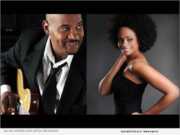 POMPANO BEACH, Fla., June 22, 2021 (SEND2PRESS NEWSWIRE) -- Pompano Beach Cultural Affairs Department is excited to welcome back live audiences to the Pompano Beach Cultural Center for the remaining concerts in the Pompano Beach Arts Music Series. July's concert features jazz great Allan Harris and August showcases soulful songstress Leesa Richards.
LOS ANGELES, Calif. -- Get a Life Childcare Foundation, the only non-profit foundation in the nation dedicated to caring for children whose parents or...