Home
Tags
Investment Services
Tag: Investment Services News
TAMPA, Fla., March 14, 2019 (SEND2PRESS NEWSWIRE) -- Camp Hill, Pennsylvania based independent financial services firm, Conte Wealth Advisors, LLC (CWA), has welcomed its first Tampa, Florida advisor, Robert Seaman, to its advisory team.
PITTSBURGH, Pa., March 8, 2019 (SEND2PRESS NEWSWIRE) -- Valentis International Group ('Valentis') recently engaged OGGI EQUITY, the European private equity consultancy and financial firm, to consult, advise, and guide Valentis on strategic planning in equity, corporate compliance, stock market goals, European development, and other expansion or focus areas.
TAIPEI, Taiwan, Feb. 13. 2019 (SEND2PRESS NEWSWIRE) -- Taiwan based investment house, Ward Henderson Management is pleased to announce the launch of its annual scholarship essay writing competition. Forming a part of the company's social responsibility program, the competition aims to encourage academically skilled students completing their final year of secondary school to pursue higher education.
NEW YORK, N.Y., June 28, 2018 (SEND2PRESS NEWSWIRE) -- Klingenstein Fields Wealth Advisors (KFWA) is pleased to announce it has been named to the 2018 edition of the FT 300 Top Registered Investment Advisers. The list recognizes top independent RIA firms from across the U.S.
PHILADELPHIA, Pa., Jan. 8, 2018 (SEND2PRESS NEWSWIRE) -- Rittenhouse Capital Advisors (RCA) is a commercial real estate finance advisor with over 60 years of combined banking experience. Currently in its fourth year of operation, Rittenhouse Capital has increased its loan production volume by a minimum of 30 percent year-over-year by delivering creative commercial financing solutions for their real estate investor clients.
SAN FRANCISCO, Calif. /California Newswire/ -- EPIC Insurance Brokers and Consultants, the retail property and casualty insurance brokerage and employee benefits consulting subsidiary of EPIC Holdings, announced today a collaboration agreement between EPIC's Houston-based Ascende Wealth Advisors, Inc. (AWAI) and Qualified Plan Advisors (QPA), a division of Prime Capital Investment Advisors. QPA is a federally regulated investment advisor with more than 30 years of specialized expertise in 401k planning advisory services and private wealth management advisory services.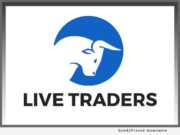 NEW YORK, N.Y., Oct. 6, 2017 (SEND2PRESS NEWSWIRE) -- Celebrating the breakthrough success of their education and training programs for Stocks, Options and Forex professional traders Live Traders have decided to give back to the financially less fortunate. The educational platform recently celebrated the launch of the Live Traders Scholarship Program where qualified students have a chance to go through the Live Trader training program for free or at dramatically deep discounts.
CLEVELAND, Ohio, June 26, 2017 (SEND2PRESS NEWSWIRE) -- Is there a benefit to having a financial advisor focused on women? For many women, the answer is probably "yes" and the recently launched Luma Wealth Advisors is ready to meet their planning needs.
NEW YORK, N.Y., Jan. 18, 2017 (SEND2PRESS NEWSWIRE) -- Klingenstein Fields Wealth Advisors (KFWA), a leading wealth management firm with more than $3 billion in assets under management, is pleased to announce that Maria Chambers, Vice President, has been promoted to Chief Compliance Officer at the firm. Ms. Chambers' responsibilities include administering KFWA's compliance program, overseeing day to day compliance needs, maintaining and developing compliance policies, procedures and processes.