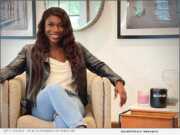 CLEARWATER, Fla., Jan. 20, 2021 (SEND2PRESS NEWSWIRE) -- Bonsi Inc, a premier manufacturer and retailer of superior small appliances, introduces a new generation of cordless blenders that gives you the power of a traditional blender on the go. Bonsi Blend launch's on Indiegogo on the 26th of January. Bonsi Blend connects directly to RTIC®, Yeti®, and Hydro Flask® bottles. A 25-Volt power pack providing 750-watts of peak power and up to 30 blends per charge.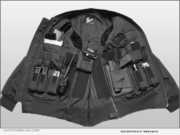 NEW YORK, N.Y., April 6, 2020 (SEND2PRESS NEWSWIRE) -- Gattopardo USA Corp. is the company behind a new product launch for the first and only Parabellum Kevlar-wear designed for everyday concealed carry. Unlike nothing else on the market, this state-of-the-art protection and defense wear incorporates features that are not only high-tech, but stylish too.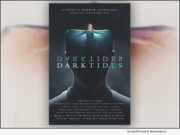 VIRGINIA BEACH, Va., Sept. 4, 2019 (SEND2PRESS NEWSWIRE) -- Gestalt Media is honored to announce "Dark Tides: A Charity Horror Anthology" (ISBN: 978-1733735537) featuring 31 of today's leading authors in the genre with 100% of the proceeds donated to the victims of the May 31, 2019 Virginia Beach shooting attack. (VIDEO)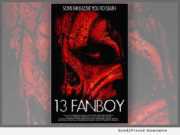 NOGAL, N.M., Oct. 29, 2018 (SEND2PRESS NEWSWIRE) -- "Friday the 13th" has a passionate fan base that has been waiting for almost a decade for another installment. With the lawsuit between Victor Miller and Sean Cunningham still not resolved a new film isn't likely for several more years, but Voorhees Films has a solution for your much-needed fix, "13 Fanboy."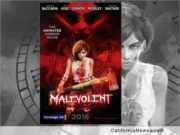 LOS ANGELES, Calif. /California Newswire/ -- Coverage Ink Films, producers of the animated horror thriller 'Malevolent' have launched an IndieGogo campaign. The goal is to reach $45K for finishing funds. The film stars Ray Wise, Morena Baccarin, Bill 'Choptop' Moseley and sci-fi legend William Shatner. 'Malevolent' combines horror and sci-fi into an original, time-twisting concoction.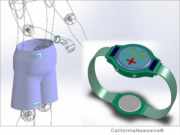 SAN DIEGO, Calif. /California Newswire/ -- The tragic drowning of Albert Jones, a 7-year old boy, closely affected George A. McKinney, president and CEO, Better Life Technologies Group. As a result, in February 2014, he patented a swim safety system device, the 'Albert Jones Anti-Distress Device' (AJADD); - a device geared to making lives safer in every underwater situation around the globe.