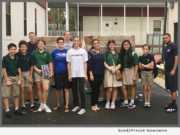 ORLANDO, Fla., Nov. 16, 2018 (SEND2PRESS NEWSWIRE) -- Move For Hunger announced today that Ace Relocation Systems of Orlando rescued 68,000 pounds of leftover food and beverages from the IRONMAN Florida triathlon on November 4. The race, which was originally supposed to be held in Panama City Beach, was relocated to Haines City due to the impact of Hurricane Michael.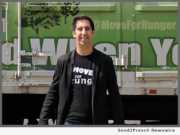 ASBURY PARK, N.J., Aug. 22, 2017 (SEND2PRESS NEWSWIRE) -- Move For Hunger, a 501(c)(3) that mobilizes the relocation industry to reduce food waste and fight hunger, today announced that it has again been selected to receive the J.L. Simmons Non-Profit PR Grant for 2017/18. The Grant, launched in 2000 by Neotrope helps worthy causes raise visibility to media and public for the charity's good works.
SAN DIEGO, Calif. /California Newswire/ -- ReverseVision Inc., the leading provider of software and technology for the reverse mortgage industry, has teamed up with the San Diego Food Bank to help local residents in need. The Jacobs & Cushman San Diego Food Bank is the largest hunger-relief organization in San Diego County.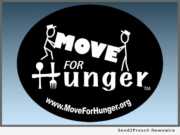 CHICAGO, Ill., Dec. 2, 2016 (SEND2PRESS NEWSWIRE) -- The Council of Residential Specialists (CRS) announced today a partnership with Move For Hunger, a non-profit organization that works with real estate agents and moving companies to combat the growing hunger problem across the country.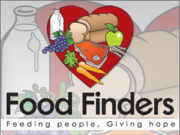 SIGNAL HILL, Calif. /California Newswire/ -- Food Finders, Inc. is pleased to announce it is a recipient of Neotrope's 2013 J.L. Simmons NonProfit PR Grant award. With this commitment, Neotrope will assist with Food Finders' mission to redistribute food donated by the regional hospitality industry and local grocers to feed those who are food insecure.